Unified leadership boosts structural reform
Share - WeChat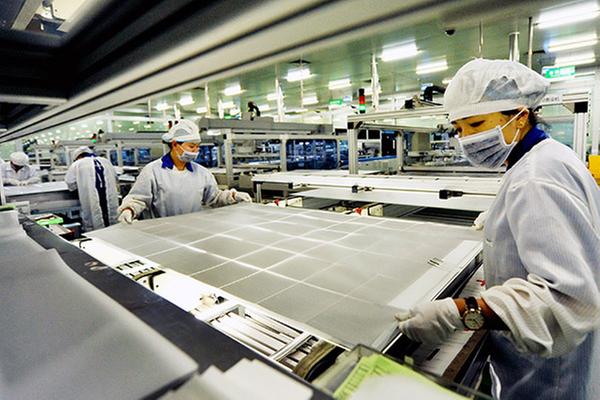 In China, President Xi Jinping heads the Party, the military and the country. Unlike the head of the Party and the military, the president had a term limit, which was revised through an amendment to the country's Constitution. Consequently, the amendment allows a more unified leadership.
In reality, the amendment does not indicate changes in the retirement system for Party and national leaders. Nor does it mean a life-long-term for leading officials.
Rather, the new consolidation is vital to expedite structural reforms and intensify the fight against corruption, which is supported widely. Indeed, after Xi's first term, the Gallup World Poll in January found that more people in the world approved of China's leadership than the current US leadership.
At the 19th National Congress of the Communist Party of China in October, Xi Jinping Thought on Socialism with Chinese Characteristics for a New Era was added to the Party Constitution.
Chairman Mao Zedong made possible a sovereign China that led to first efforts at industrial take-off. But China's industrial revolution materialized when late leader Deng Xiaoping took over in the 1980s. After more than three decades of dramatic industrialization, Xi's first team began building a post-industrial society in 2012, which his new team is likely to complete.
Under Xi, China's rebalancing from investment and net exports to innovation and consumption has intensified, and is likely to be completed by 2030, which could be Xi's most important economic legacy. During his term, Chinese people's living standards have grown almost 50 percent. And extreme poverty will be eradicated by 2020.
Chinese foreign investment is creating jobs and bringing capital worldwide. And the yuan has been playing an increasingly vital role in the portfolios of central banks and institutional investors.
While Washington has distanced itself from global cooperation and environmental protection, China has proposed the Belt and Road Initiative and is morphing into a leader in the fight against climate change.
And the major-country diplomacy is heralding a greater role for China in large emerging economies, which is fuelling global growth prospects and may well prove Xi's most important international legacy.
Most Viewed in 24 Hours
China Views