China announces cabinet reshuffle plan to streamline govt work
Share - WeChat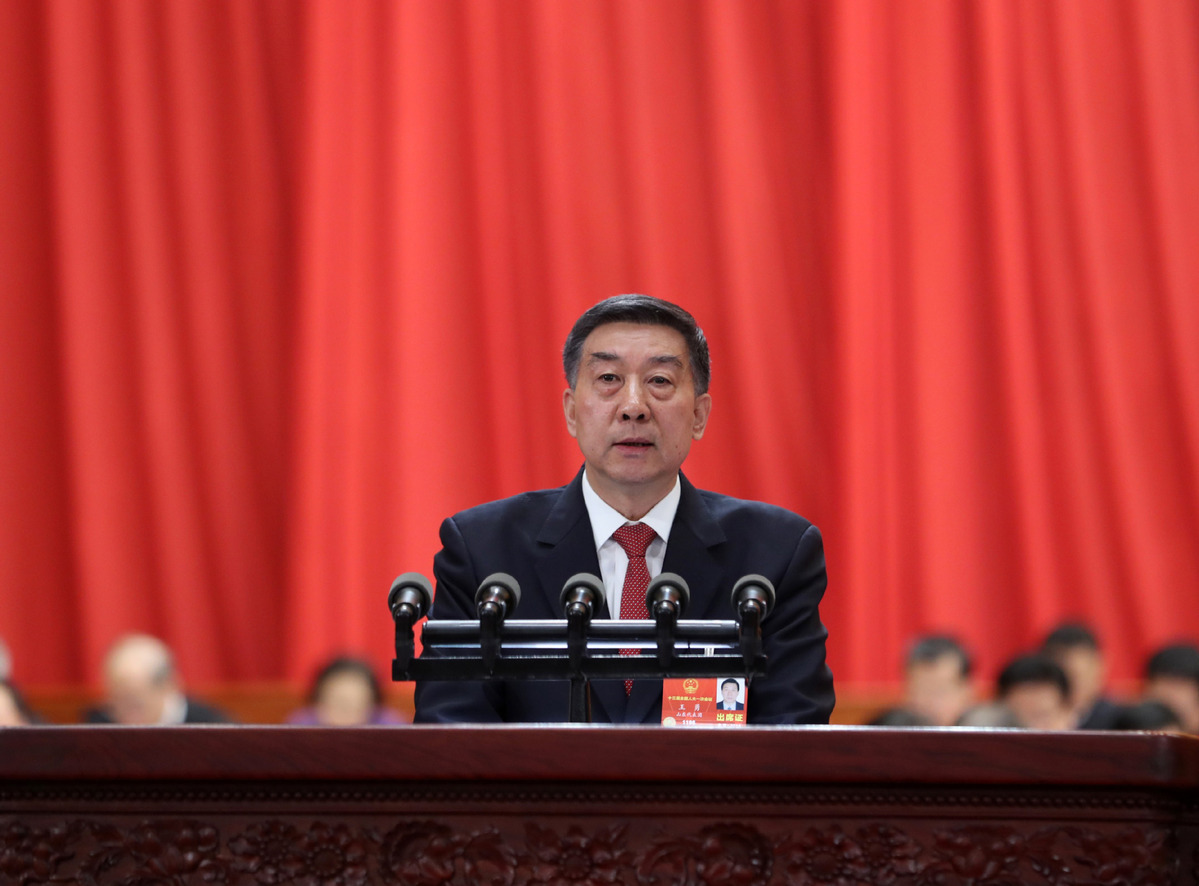 China on Tuesday unveiled a massive cabinet reshuffle plan to make the government better-structured, more efficient, and service-oriented.
The State institutional reform plan of the State Council, or the cabinet, will be submitted to the on-going first session of the 13th National People's Congress, the top legislature, for deliberations.
According to the draft reshuffle plan, a few new departments will be established, and the future State Council will be composed of 26 ministries and commissions. The new departments proposed include the ministry of natural resources, the ministry of ecological environment, the ministry of agriculture and rural areas, the national health commission, the ministry of veteran affairs, and the ministry of emergency management.
Meanwhile, the administration of immigration affairs, the agency of international development cooperation, the banking and insurance regulatory commission, and the national market supervision administration, are among the newly established administrations affiliated to the State Council, according to the draft plan.
Compared with the current setup, the number of ministerial-level entities is reduced by eight and that of vice-ministerial-level entities by seven, according to the document.
The reform, which aims to push forward the institutional restructuring in key areas, will strengthen the government's functions on economic management, market supervision, social management, public service, and ecological and environmental protection, it says.
The deepening reform of Party and State institutions are deemed necessary, according to a decision by the Communist Party of China (CPC) Central Committee on deepening reform of Party and State institutions, which was made public on March 4.
Led by the CPC, China established socialism as its basic system and gradually created the system for the function of Party and State institutions with Chinese characteristics after the founding of the People's Republic of China in 1949. The Party has actively advanced the reform of Party and State institutions and gradually optimized and standardized their functions, it said.
Since the 18th CPC National Congress in 2012, the CPC Central Committee with Comrade Xi Jinping at the core has worked toward the overall goal of improving and developing the system of socialism with Chinese characteristics, while modernizing China's system and capacity for governance.
Faced with new requirements for various tasks in the new era, the current structure and functions of Party and State institutions are not completely suitable for implementing the five-sphere integrated plan and the four-pronged comprehensive strategy, nor for modernizing China's system and capacity for governance, it said.
The national legislators are scheduled to vote on the draft plan on Saturday.
Xinhua contributed to the story.