Keeper cares for abandoned tiger cub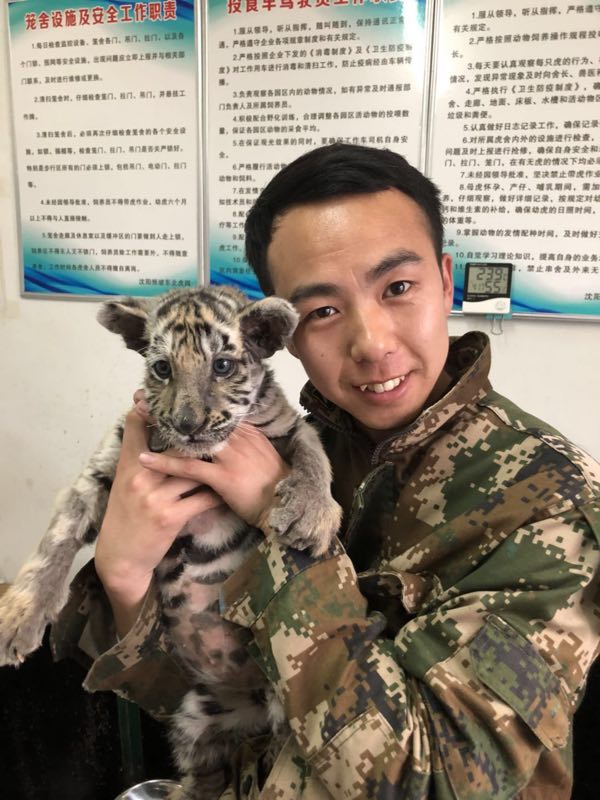 Tiger keeper Wang Xinyu cares for Bao Li, a one-month-old abandoned tiger cub which lives at the Strange Slope Northeast Tiger Park in Shenyang, Northeast China's Liaoning province.
A little tiger usually needs to be nurtured by his mother until about age three, but Wang is taking care of Bao Li. It is demanding work to feed a hungry tiger sheep's milk every two hours. Wang keeps track of the cub's weight and temperature and takes notes on the cub's development. With Wang's help, the tiger cub is healthy and strong.