Fitness company from Minnesota expands in China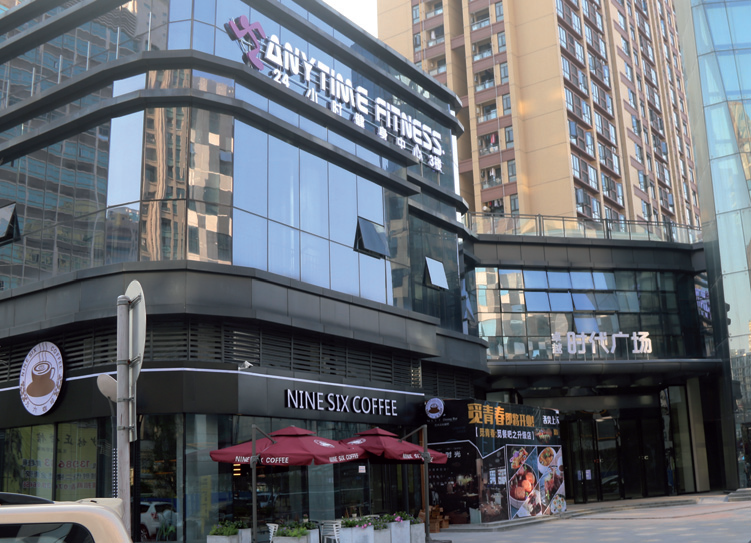 Despite having more than 1.4 billion people, China has only about 3,000 fitness centers, according to the CEO of a fitness company that just celebrated the groundbreaking for a gym in Shanghai, its 4,000th outlet worldwide.
"That means China has a (fitness center) penetration rate of about 0.04 percent compared to 20 to 25 percent in the US," Chuck Runyon, CEO and cofounder of Anytime Fitness, said in an interview. "It also means China offers a good growth opportunity for us."
Complete with a Chinese dragon dance and a ceremonial groundbreaking, the celebration took place at the Anytime Fitness gym under construction in Shanghai on March 16. Anytime Fitness said it is the first and only US-based gym that has been granted a franchising license in China. Currently there are 11 Anytime Fitness gyms operating in China, the company said.
"We started the company in 2002 in the state of Minnesota," Runyon said. "It's a neighborhood fitness club that is smaller and more convenient than typical gyms. We also operate on a 24/7 basis so our members can go on their schedule and not ours."
Total revenue for Anytime Fitness and its parent company Self Esteem Brands is expected to top $2 billion in 2018, he said.
Runyon is particularly eager to continue the company's growth in China. "The Chinese government has mandates to get youth involved in physical activity, so that should help our business," he said.
Michael Zakkour, a vice-president of the China and global e-commerce platforms at consulting firm Tompkins International, said that China's middle class — at 350 million —is the biggest in the world and is expected to reach 550 million in the next 10 years.
"The opportunity for fitness clubs is huge because the middle class is now focusing on spending on health, wellness and lifestyle. Any product or service that is put on the body, in the body, or contributes to the fitness of the body is experiencing exponential growth," Zakkour told China Daily.
Because its gyms are franchise operations, Runyon said it is important to partner with the right people. "We also make sure we select attractive locations for our centers, and in China we have moved to a more upscale format to accommodate the Chinese consumer," said Runyon.
Within the next few weeks, Anytime Fitness expects to formalize an agreement with master franchisees to open gyms in Morocco within five years.
Moving into Africa means that the franchise will almost certainly have gyms open in 32 countries on six continents by the end of this year. Runyon's next goal is to become the first franchise in history with locations open and operating on all seven continents.
"We've already begun exploring options for Antarctica," he said. "It's going to happen, and sooner than you might think."
paulwelitzkin@chinadailyusa.com