Russia to expel 60 US diplomats, close US consulate in St Petersburg
Share - WeChat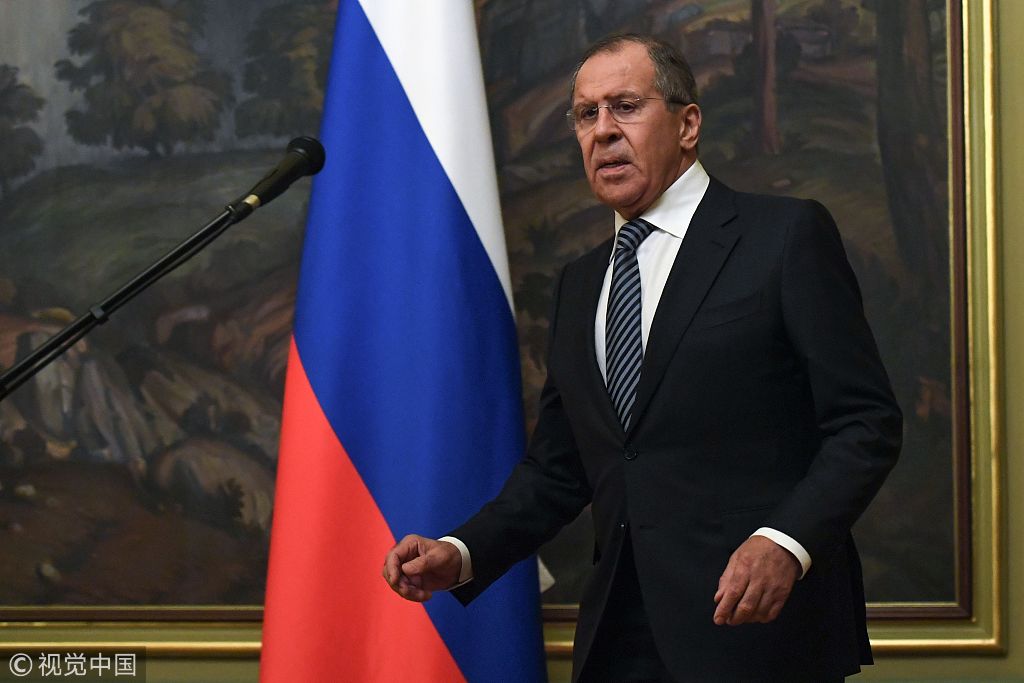 MOSCOW -- Russia will expel 60 US diplomats and shut the US consulate general in St Petersburg in tit-for-tat retaliation for Washington's moves against Moscow over an ex-spy incident, the Russian Foreign Ministry said Thursday.
US diplomats -- 58 from the US Embassy in Moscow and two from the US consulate in Yekaterinburg, were declared "persona non grata" for "activities incompatible with diplomatic status," it said in a press release.
The 60 diplomats must leave Russia by April 5, it said.
The consent to the opening and functioning of the US consulate general in St Petersburg was withdrawn, the Foreign Ministry said, adding that the US representatives must leave the consulate by Saturday.
If Washington continues hostile actions against Russian diplomatic and consular missions in the United States, Moscow will take additional measures against the personnel and facilities of the US embassy and consulates in Russia, it said.
Earlier in the day, US Ambassador to Russia Jon Huntsman was summoned to the Russian Foreign Ministry and was given a note of protest over the recent US expulsion of 60 Russian diplomats and the shutdown of the Russian consulate general in Seattle.
According to the press release, Huntsman was asked to explain his previous remarks about the possible seizure of Russian state assets in the United States.
"The US side was warned that the implementation of such a threat will lead to further serious degradation in our relations, which is fraught with grave consequences for global stability," it said.
The Russian Foreign Ministry urged US authorities to rethink and stop "reckless" actions that hurt bilateral relations.
The tension between Russia and Western countries sharply escalated after former Russian intelligence officer Sergei Skripal and his daughter Yulia were found unconscious on a bench at a shopping center in the British city of Salisbury on March 4.
Britain, the United States and many of their allies accused Moscow of launching a chemical attack against Skripal, and they concertedly expelled a large number of Russian diplomats earlier this week.
Russia has denied these allegations and demanded solid evidence.