Xi, UN chief discuss multilateralism
Share - WeChat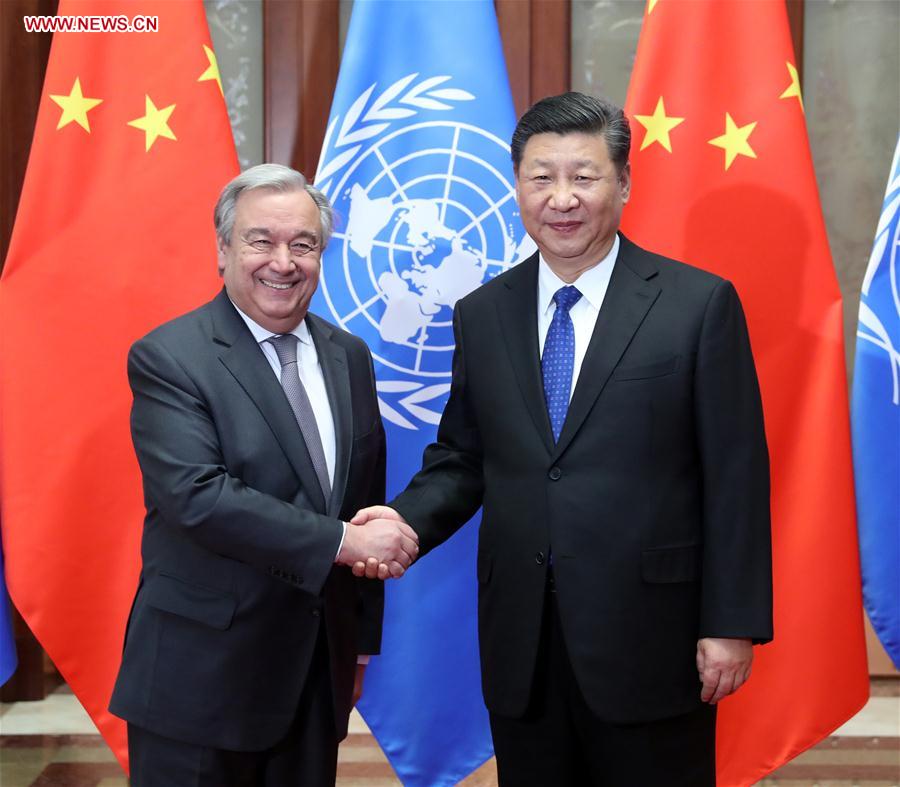 China will continue to safeguard the authority of the United Nations and uphold multilateralism, though major countries should take responsibilities for their actions, President Xi Jinping told visiting UN Secretary-General Antonio Guterres on Sunday.
The key of multilateralism lies in negotiations and cooperation between countries around the world, especially between major countries, Xi said. China has been committed to promoting world peace, global development and international order and would like to share its opportunities and experiences with other countries, he said.
However, China will not force its own path, model and theory onto others, Xi said.
On welcoming Guterres to participate in the Boao Forum for Asia annual conference in Hainan province, the president said global governance should be improved to handle new challenges confronting the international community in recent years.
China is promoting economic, political, cultural, social and ecological aspects of China's modern civilization, which is also a vital part of a community of shared future of mankind, Xi said.
The country also pursues high-quality development, which targets giving the public confidence and stable expectations, Xi said. Reform, opening-up and innovation were all key words used in the 19th National Congress of the Communist Party of China in October and the two sessions in March, which all aimed to bring happiness to the people, he said.
China promotes the Belt and Road Initiative, aiming to align with other countries' development strategies for shared prosperity, Xi said.
Guterres congratulated Xi on his re-election as the Chinese president.
China has become a crucial pillar for multilateralism and a vital force in promoting world peace and development, and it is believed to play a bigger role in international affairs in the coming decades, Guterres said.
Premier Li Keqiang also met with Guterres later on Sunday. Li said China would like to work with other countries to promote trade liberalization and investment facilitation in fight against trade protectionism to make globalization to a more open, inclusive, balanced one.