Violinist to string perfect pitch at NCPA May Festival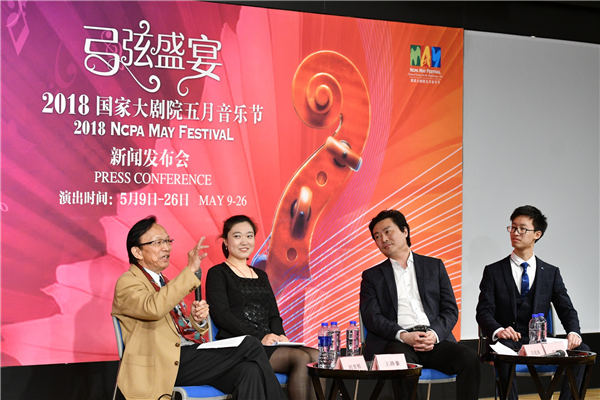 Young Chinese violinists Chen Xi, who won the top prize at the 12th International Tchaikovsky Violin Competition in 2002, at the age of 17 - the youngest top prize winner in the history of the competition - and Liu Xiao, who graduated from the Conservatoire National Superieur de Musique in Paris, with five solo albums under his belt, will join the concert.
On May 10, a concert will be held to pay tribute to Chinese composers. Established Chinese violinist, Liu Yuxi, will perform with the younger generation of Chinese violinists, including Lyu, Jiang Yiying and Jiang Zhenyi.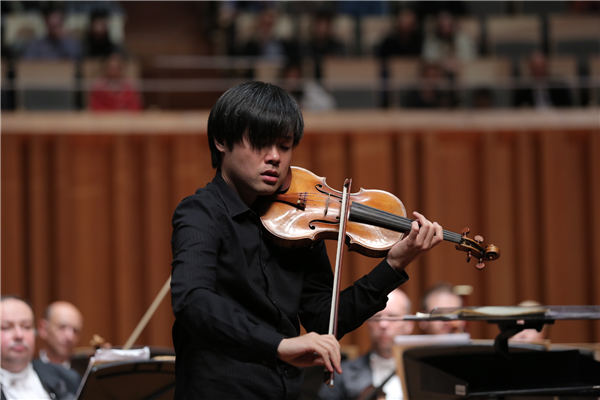 "I've seen the repertories for the upcoming concerts during the May Festival and I am very excited because many of the pieces are rarely performed. The audience will get the chance to see the vibrant scenes of Chinese violinists of different ages and many original concertos for violin by Chinese composers," says Liu, 80, who is teaching at the Central Conservatory of Music in Beijing and is planning a tour of France later this year.
The legendary violinist comes from a musical family. His father, Liu Beimao (1903-1981), was a renowned composer and music educator. His uncles Liu Bannong (1891-1934) was a linguist and poet, and Liu Tianhua (1895-1932) was a musician and composer best known for his innovative work for the Chinese folk instrument, the erhu.