Violinist to string perfect pitch at NCPA May Festival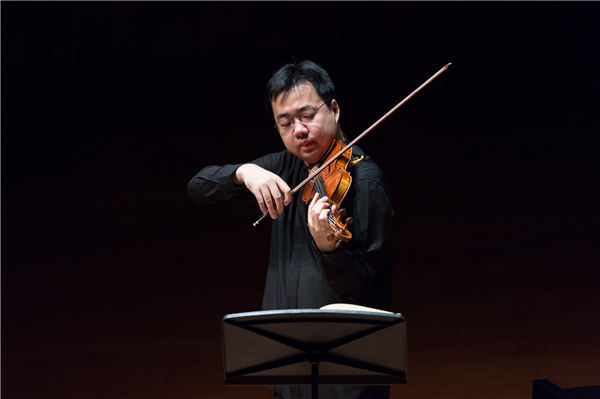 Four internationally acclaimed violinists will also join the May Festival, including Israeli-American violinist Pinchas Zukerman, US Grammy Award-winning violinist Joshua Bell, Italian violinist Fabio Biondi and the German violinist of South Korean descent, Clara-Jumi Kang.
In other highlights of the festival, the Leipzig String Quartet will perform a program of Joseph Haydn's most iconic works on May 16, such as String Quartet in D minor, Op. 103, Hob. III83, String Quartet in D major, Op. 64, No. 5, and The Seven Last Words.
The Melbourne Symphony Orchestra will perform with Lyu with programs including Max Bruch's Violin Concerto No. 1 in G minor, Op. 26, on May 24.
According to Wang Luli, deputy director of the performance department at the NCPA, the annual festival started in 2009 and has become a major event for the NCPA, which focuses on chamber music.
So far, the festival has showcased more than 140 concerts, not only at the NCPA's concert halls, but also at public spaces in Beijing, such as subway stations, schools and museums.