Cui: relations at crossroads, 'right' US decisions needed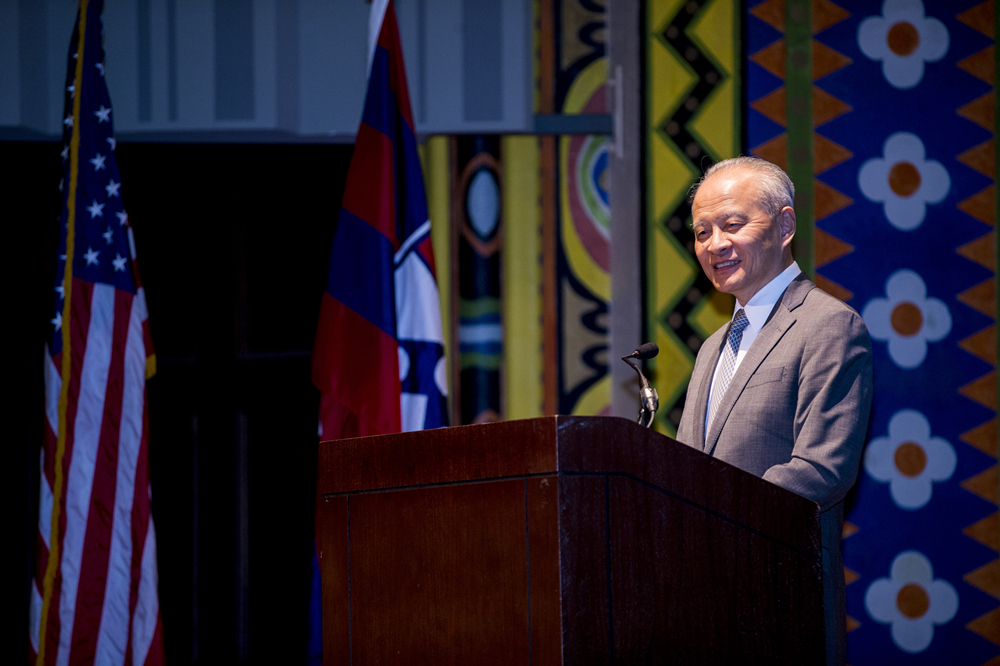 Ambassador talks trade at Penn Wharton China Summit
Chinese Ambassador to the US Cui Tiankai urged the US to make the "right choice at the crossroads of history" for Sino-American relations during a speech at the 2018 Penn Wharton China Summit on Sunday.
"China made the historic decision 40 years ago to carry out reform and opening-up, which changed the course of China's future," Cui said.
"The achievements China have made are because we pursued our own course independently, changed our policies as required by the times, committed to a people-centered approach and stayed on the path of international development, and continued to pursue a mutually beneficial strategy of opening-up."
Cui said that China and the US established diplomatic relations almost at the same time as China's reform and opening-up four decades ago.
"This is not just coincidence; China's opening-up can be realized only in a peaceful international environment and under a stable international order," Cui said. "So the establishment of diplomatic ties is also a correct decision that has flourished … in all areas, including economy, finance, trade, society, culture, people-to-people exchanges and science and technology, bringing tangible benefits to peoples of both nations."
He said that approaching the 40th anniversary of the establishment of full diplomatic relations between China and the US, "it's the time … to make a new decision, which will have an impact on China-US relations, on both of our nations' futures and the world's future in the next decades".
"For China, the decision is clear and definite: We hope China and the US can build a strong, healthy and sustainable relationship," he said. "No country can deal with so many problems and challenges alone. If we can adopt a cooperative attitude at the international level, countries can better share opportunities and achieve their own development."
Cui noted that President Xi Jinping has put forward the vision of building a new type of international relations and building a community with a shared future for mankind.
"We hope countries can work together to build an open, inclusive, clean and beautiful world that enjoys lasting peace, universal security and common prosperity," Cui said.
Cui said that because the two nations are the world's largest economies and permanent members of the United Nations Security Council, "the cooperation between China and the US is for our own interests but also our responsibility to the global community".
Cui said it was undeniable that because of differences in national conditions, the two sides will not fully agree on many issues.
"At present, the contradictions between China and the United States on economic and trade issues have become more prominent," Cui said. "We don't want a trade war, but we are not afraid of it."
Cui said the root cause of the imbalance is the US economic structure, with low personal savings rates and high consumption.
The US should not blame China for its trade problems, he said, indicating that a trade war between China and the US will harm both nations.