Huawei, China respond to report of probe
Share - WeChat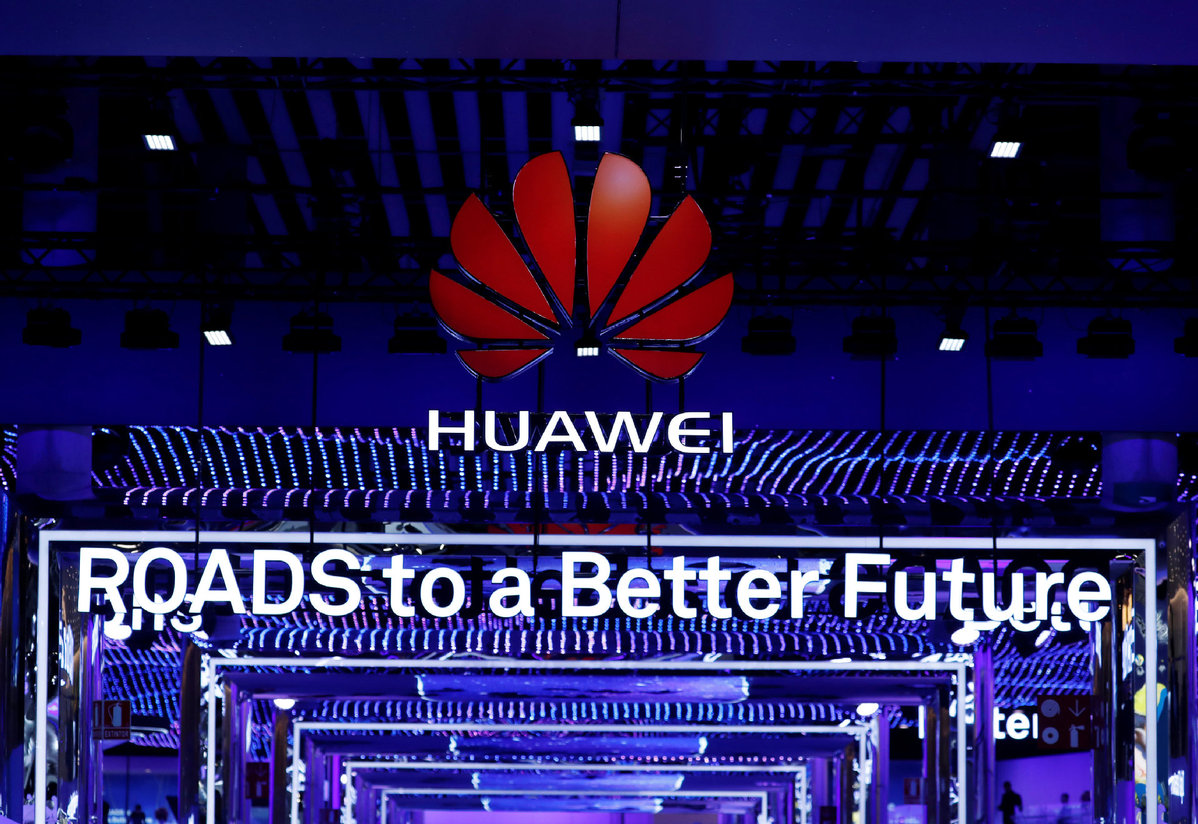 Huawei Technologies Co, one of the world's top telecommunications equipment makers, said on Thursday that it complies with "all applicable laws and regulations where it operates" after US media reported that the US Justice Department is investigating whether the China-based company violated American sanctions targeting Iran.
The Wall Street Journal on Wednesday reported that Huawei is being investigated by the Justice Department, which has not commented, but on Thursday, Beijing reacted.
Chinese Foreign Ministry spokeswoman Hua Chunying said: "We hope the US will refrain from taking actions that could further undermine investor confidence in the US business environment and harm its domestic economy and normal, open, transparent and win-win international trade."
The reported investigation of Huawei follows last week's ban by the Commerce Department on American companies from selling components to China-based ZTE Corp for seven years after it was caught illegally shipping goods to Iran and the Democratic People's Republic of Korea.
ZTE said that the US ban was unfair and threatens its survival. The company also said that the action would affect the interests of a number of US companies.
Both Huawei and ZTE are composed of smartphones and communications equipment, and both rely heavily on US equipment suppliers.
American companies are said to provide an estimated 25 to 30 percent of the components used in ZTE's equipment. ZTE is a primary supplier of mobile devices to US wireless carriers such as AT&T, Verizon and T-Mobile.
US chipmakers sold about $1.5 billion worth of products to ZTE last year, according to Handel Jones, chief executive of technology consultancy International Business Strategies Inc. ZTE contributed between 1.5 percent and 2.5 percent of Qualcomm's $22.3 billion of revenue in 2017, according to Stacy Rasgon, an analyst at Bernstein Research.
Huawei's US semiconductor suppliers include Intel and Qualcomm. Its smartphones run on Android, the Google mobile operating system that constitutes the only real alternative to Apple's iOS. Losing access to Android would render Huawei essentially unable to make new phones.
Chinese smartphone makers provide half or more of the world's estimated 1.5 billion annual unit sales. Losing the ability to supply parts to ZTE and Huawei "would mean losing close to a quarter of the smartphone market," said Minatake Kashio, director of Tokyo-based research firm Fomalhaut Techno Solutions.
ZTE held a conference call on Wednesday with major suppliers, during which a company representative suggested the US trade dispute with Beijing may have been a factor in last week's US order against it, according to a person familiar with the call, Reuters reported.
On Wednesday in Europe, Huawei abruptly canceled what would have been its first euro-denominated bond sale after attracting strong investor demand for a $609 million offering of five-year debt.
The company declined to comment on why the deal was pulled at the last moment.