Roger Wang, new chair of C-100, outlines aggressive program
Share - WeChat Committee of 100 (C100) should and will play a bigger and more active role in helping China and the United States and their two great peoples better communicate with and understand each other, said Roger Wang, the new chairman of C100.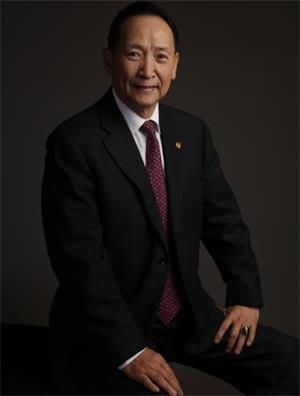 In an exclusive interview with China Daily on Friday, Wang detailed how his experience as a Chinese American who took part in China's reform and opening in the 1990s will enable him to bring a practical and down-to-earth approach to C100, the New York-based non-profit, non-partisan organization made up of Chinese American leaders and professionals that was established in 1990 with a mission of "building the bridge''.
There are so many areas that C100 can get actively involved in now, including the Belt and Road Initiative, people-to-people exchanges, advocacy for Asian Americans and recruiting young members, said Wang.
In 1992, Wang went to Nanjing, Jiangsu province to start his real estate and retail business in the Chinese mainland. His Golden Eagle International Group has developed into a conglomerate as a Hong Kong-listed company since 2006.
"I was the first American that helped the then Nanjing mayor execute the construction of the city's first landmark, a tower," said Wang, who said that choosing the capital city of Jiangsu province as his company's headquarters was "a natural call''.
In spite of his pleasant business experiences in China, Wang acknowledged that problems exist in the bilateral trade sector.
"The current trade war is only one of the many challenges the China-US relationship is facing. Even if the two governments come out with an agreement this time, some other issues will pop up in other areas in various formats," he said. "Reasons for these kinds of disputes are deep-rooted. It's about the rebalancing of power and competition, and some American politicians choose this zero-sum rationale and decide China-bashing is the direction to go."
This evolving bilateral relationship between China and the US actually provides more room and opportunities for C100, said Wang, adding that his team will examine different areas the organization should get involved.
"We need to orchestrate more events and activities, regardless of its scale or format to spread goodwill messages between two countries and the peoples. We need to be practical by highlighting that a win-win bilateral relationship will benefit each of us," he said.
For example, Wang said, C100 has invested tens of thousands dollars to conduct regular surveys, gather information from individuals from all walks of life in the US, analyze the data, compose very comprehensive reports and distribute the findings among policymakers in China and the United States for their reference.
He said that over the past years, C100 has designed polls around themes of common interest, to examine mutual perceptions of their counterparts among American and Chinese people, whether Asians are being targeted in American corporations, how likely the American general public believes a war with China is inevitable.
"We also have made great efforts to circulate these survey findings through mainstream media to reach the general public," said Wang, adding that providing multi-perspectives and information will help strengthen mutual understanding.
Compared to the early days in 1990 when C100 was established at a time that China and the US were at odds, Wang said the organization now is "much bigger and better" in terms of advocating for Chinese-Americans' civil rights, and engaging the community to voice support for any victims of "a gross injustice" and false accusations of so-called espionage.
"Together with other Asian-American organizations, we stand up, speak out for Sherry Chen and finally win this tough battle with her," said Wang. Chen was a civil servant with the National Weather Service, a naturalized American citizen, a Chinese-American scientist who was falsely accused of crimes such as espionage in October 2014, and her job in Ohio was terminated.
In a 132-page court ruling released in late April, Judge Michele Schroeder with the Merit Systems Protection Board ordered that Chen's job should be restored and the Department of Commerce must give her back pay.
"The outcome is not enough. We need to keep reiterating and retelling this story, have the information circulated continuously, to prohibit the US government from repeating this kind of wrongdoing toward Chinese Americans," said Wang. "We need to make sure the message from our community is sent out loud and clear."
He said that in the future, he will mobilize his team to use combined programs and platforms to recruit young members for C100. "We also will make better use of our current resources, rely on our talented members from different backgrounds with different expertise, to conduct more grassroots workshops and people-to-people exchanges," Wang said.
In executing his plan, he said that he will reach out to the young generation, open his mind and listen to them, "be there and be their friends," Wang said. "Besides high-tech and innovation, we have so many areas to develop friendship and engagement, arts, sports and education, just to name a few."

In a fast-paced, information-bombarding era, C100 needs to quicken its pace as well and act more swiftly, said Wang.
"We stand for constructive engagement, whether through our survey of public attitudes, the delegations we bring back and forth, our annual conference, the scholarship and mentoring programs, or our public programming that promotes peace and prosperity," he said.
Contact the writers at Junechang@chinadailyusa.com,
jitao@chinadaily.com.cn