Kentucky Governor tweets interview with Chinese media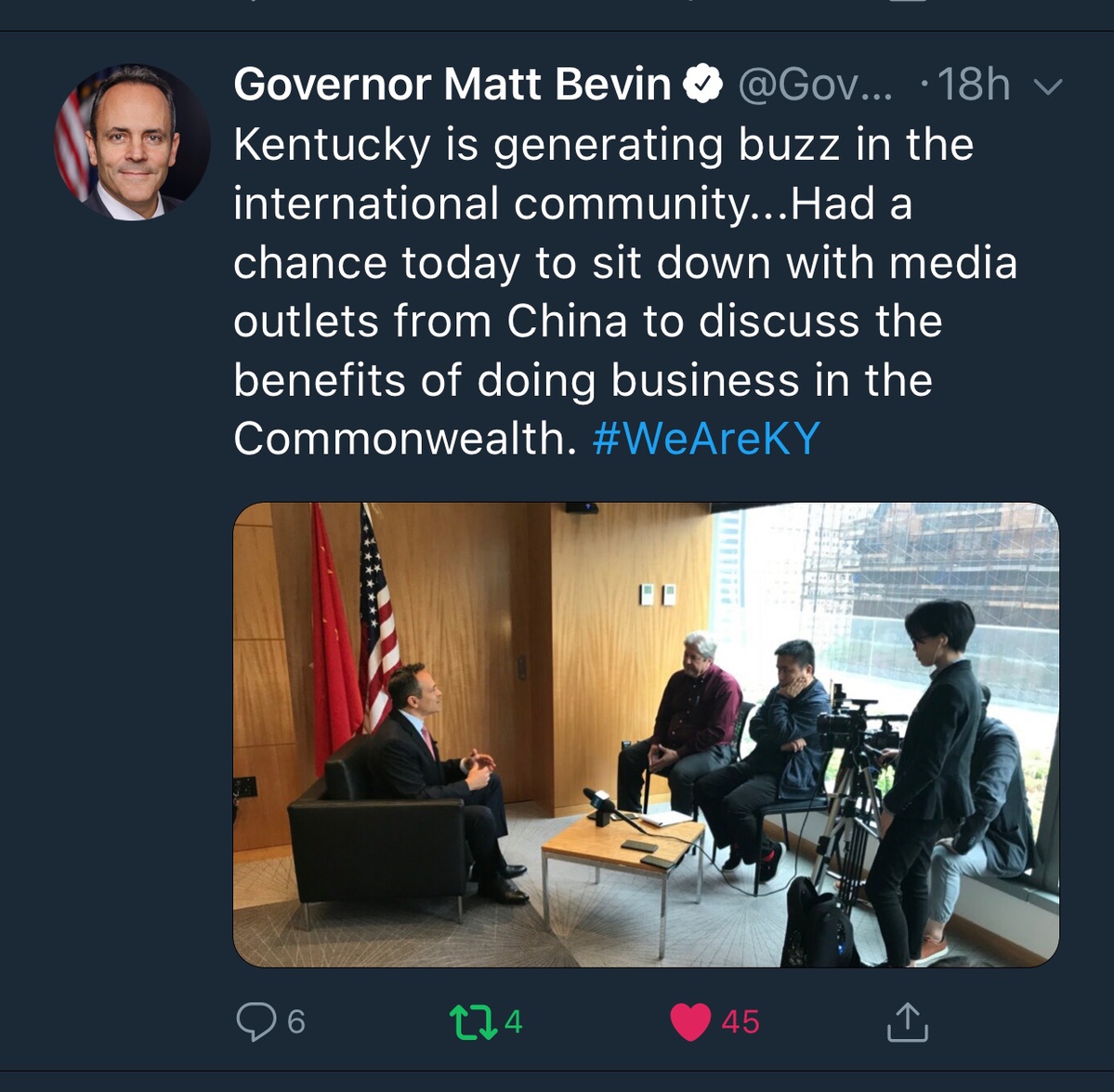 Kentucky Governor Matt Bevin tweeted on Tuesday after being interviewed by journalists from China Daily USA and Xinhua News Agency in New York.
Kentucky is among the leading states in the US in terms of Chinese investment.
The governor says in his tweet that "Kentucky is generating buzz in the international community...Had a chance today to sit down with media outlets from China to discuss the benefits of doing business in the Commonwealth".
The governor also presented a Kentucky Colonel commission to Yuan Zhang, deputy bureau chief of China Daily USA. Zhang was commissioned Kentucky Colonel in August 2017 for his efforts, on behalf of China Daily, to promote friendship and understanding between China Daily readers inside and outside China and the Commonwealth of Kentucky.
Kentucky Colonel is the highest title of honor bestowed by Kentucky.