Italian premier-designate quits over nixed anti-euro minister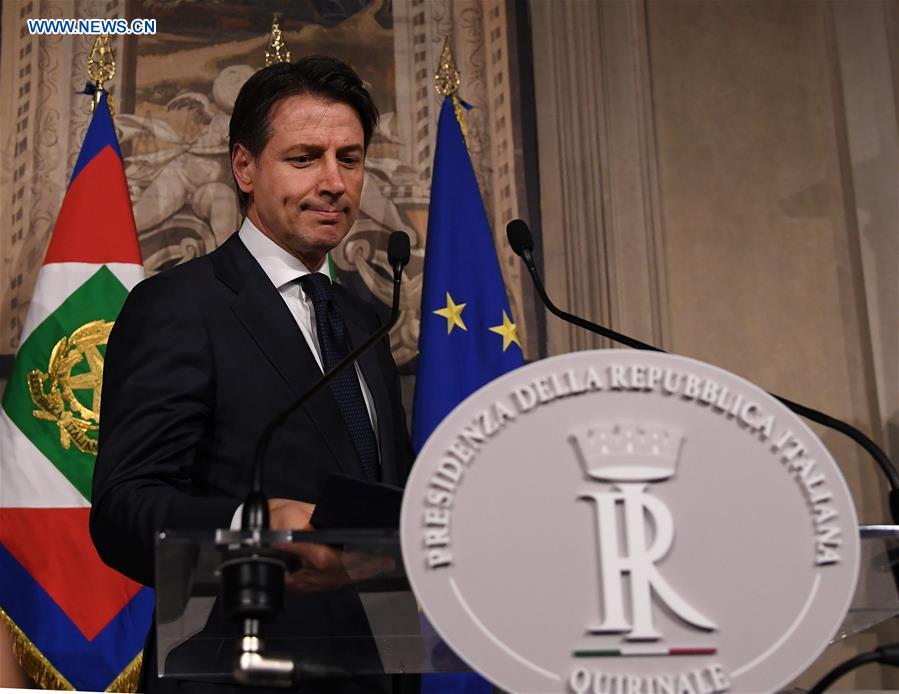 ROME -- Italian prime minister-designate Giuseppe Conte on Sunday remitted his mandate after President Sergio Mattarella nixed his choice of euroskeptic economist Paolo Savona as finance minister.
Mattarella had given Conte a mandate to form a new government last Wednesday, after he was put forward by the euroskeptic rightwing League and the populist Five Star Movement, the two top vote-getters in Italy's inconclusive March 4 election, as their choice for prime minister.
In televised remarks to the nation, Mattarella explained that he could not approve of a finance minister who would "probably or almost certainly bring about Italy's exit from the eurozone".
Uncertainty over Italy's political situation has rattled financial markets, driving up the country's borrowing costs and this "increases our public debt and reduces the funds available for public spending", Mattarella said.
"Many of us can remember when before (EU) monetary union, interest rates were at 20 percent," Mattarella said, adding that he will decide on what the next step should "in the coming hours"
The president may put together a caretaker government to steer the country to fresh elections in the fall, according to media political observers.
"I expended the maximum effort to carry out this task," Conte said in brief televised comments after meeting with Mattarella.
The rightwing-populist coalition he was supposed to lead promised radical tax cuts, generous welfare spending, a roll-back in pension reforms, a crackdown on immigration, and defiance of European Union (EU) fiscal treaties, among other measures.
"We will never again be anyone's servants. Italy is not a colony. We are not slaves to the Germans or the French, of the spread or of finance," euroskeptic League chief Matteo Salvini tweeted as soon as news broke that Conte had given up.
"Today we were prevented from forming a government," Five Star Movement chief Luigi Di Maio told his followers in an angry video on Facebook, calling Mattarella's stance "incomprehensible" and accusing "ratings agencies and banking lobbies" of undue influence over Italian politics.