Economist Cottarelli named Italy's PM-designate as snap elections draw near
Share - WeChat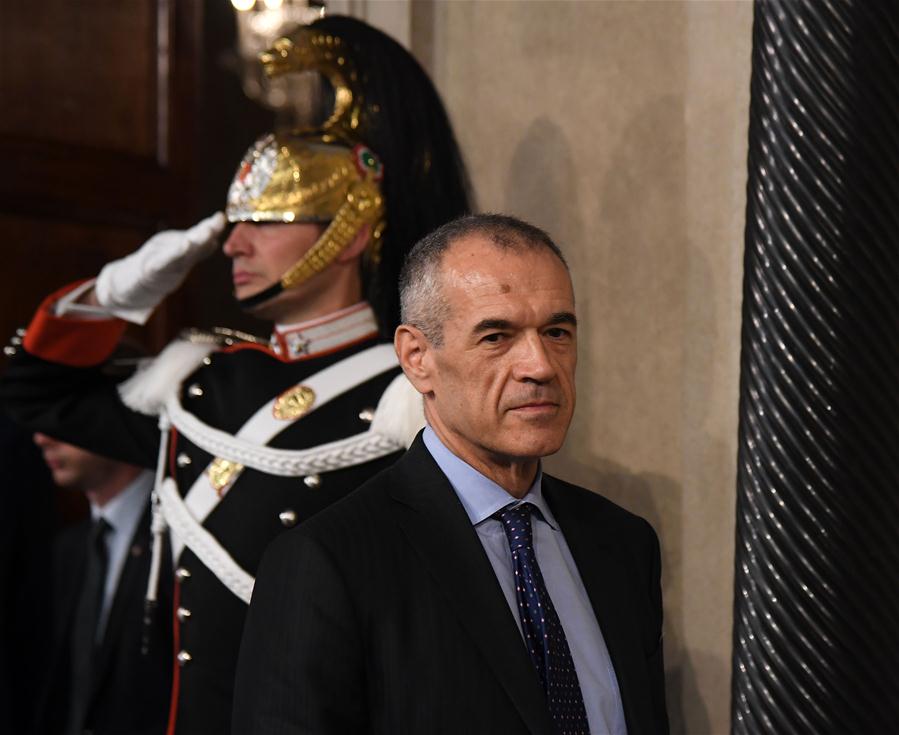 ROME -- With an assertive move to put a temporary end to an 85-day-long stalemate, Italian president Sergio Mattarella on Monday named economist Carlo Cottarelli as Italy's new prime minister-designate.
Cottarelli was summoned and asked to form a technical cabinet able to lead the country to snap elections -- either in late 2018 or early 2019 -- after the efforts by anti-establishment Five Star Movement (M5S) and rightwing League to form a government failed on Sunday.
The crisis was triggered by president Mattarella's refusal to accept their proposal of a Eurosceptic economist as finance minister.
After holding talks with the president for one hour, Cottarelli accepted the mandate, pledging a "cautious approach" to Italy's public finances as caretaker prime minister.
Cottarelli was expected to choose technical figures for his cabinet, which must win confidence votes in both houses of the parliament.
"My plan is to submit a program that -- in case of confidence -- will include the 2019 budget (approval), immediately followed by dissolution of parliament, and new elections in early 2019," he said in a short message from the presidential palace.
His chances to win the confidence were quite low, however, since most parties in parliament said they would not support a technocratic government.
In this case, Cottarelli explained his cabinet would "immediately resign, stay in charge for current affairs only, and accompany the country towards new elections after August."
In either case, snap elections seemed to be approaching.