Dongguan in photos: From 'world's factory' to intelligent production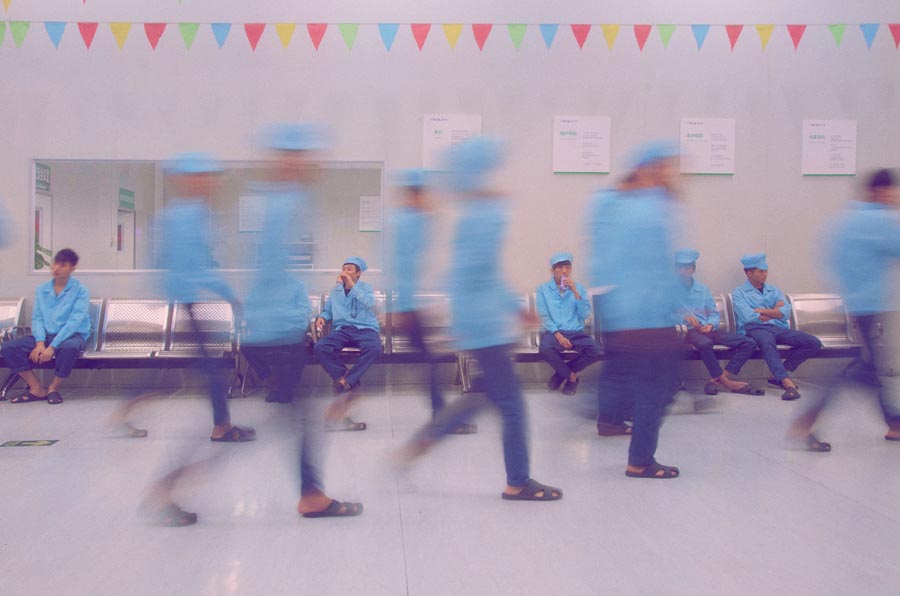 Through his considerable talent for shadow effects as well as the separation, overlapping and color changing of human portraits, Li successfully bridged the gap between reality and an imaginative world, creating an artistic dialogue among past, present and future.
"Dongguan is one of the leading cities in China in terms of industrial transformation and technological innovation," Li said at the exhibition's opening on Sunday.
"In the past 30 years, Dongguan has grown from 'the world's factory' to a city advanced in science and technology innovation. As photographers, we can only tell this story through the camera lens," said Li, who is also chairman of the Dongguan City Photographers Association. Li also said he believes photography is the best tool to record history.
The exhibition runs through July 9.
If you go:
9 am - 4:30 pm through July 9 (closed on Mondays). Exhibition Hall No 1 and 2, China Photography Exhibition Hall, China Millennium Monument, 9A Fuxing Road, Haidian district.