Italy blocks EU summit agreement until migration demands met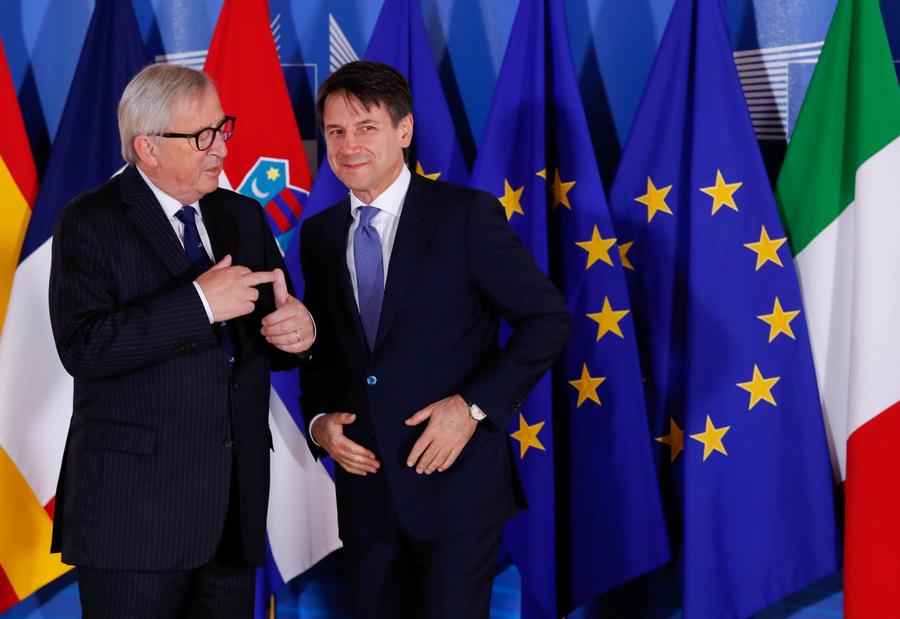 BRUSSELS - Italy's prime minister refused to approve an EU summit statement on Thursday, telling fellow leaders that they must first meet his demands on migration, in an unusual showdown that underscored deep divisions over the sensitive issue.
The move by Giuseppe Conte, who is attending his first European Union summit, surprised other leaders and forced summit chairman Donald Tusk and European Commission President Jean-Claude Juncker to cancel a news conference planned for Thursday evening.
"As one member reserved their position on the entire conclusions, no conclusions have been agreed at this stage," a spokesman for Tusk said.
Conte, the head of a new eurosceptic government that includes the anti-establishment 5-Star movement and the far-right League, is demanding that other EU states share the costs and burden of handling migrants that are rescued in the Mediterranean.
His move came after leaders held talks on a range of issues from security and defence, to jobs, growth and competitiveness. Normally, they would issue pre-prepared conclusions once that discussion was over.
But Conte's intervention, ahead of a dinner where the controversial migration issue is due to be discussed, prevented that.
"We are still hoping that Conte felt compelled to stir up a mess and at the end of the day he will get back in line, but it's far from certain," an EU diplomat said.
If unresolved, the row would send a horrible signal about the EU's unity at a time when the bloc is being assailed by US President Donald Trump on trade and struggling to deal with the legacy of its 2015 crisis, which saw more than a million refugees and migrants enter Europe.
It is especially dangerous for German Chancellor Angela Merkel, the EU's longest serving leader, who is under intense pressure from her conservative allies in Bavaria to deliver a deal on migration in Brussels.
If she fails, the Christian Social Union (CSU) has threatened to unilaterally close their border to migrants.