Kremlin denies involvement in 2nd UK poisoning
Share - WeChat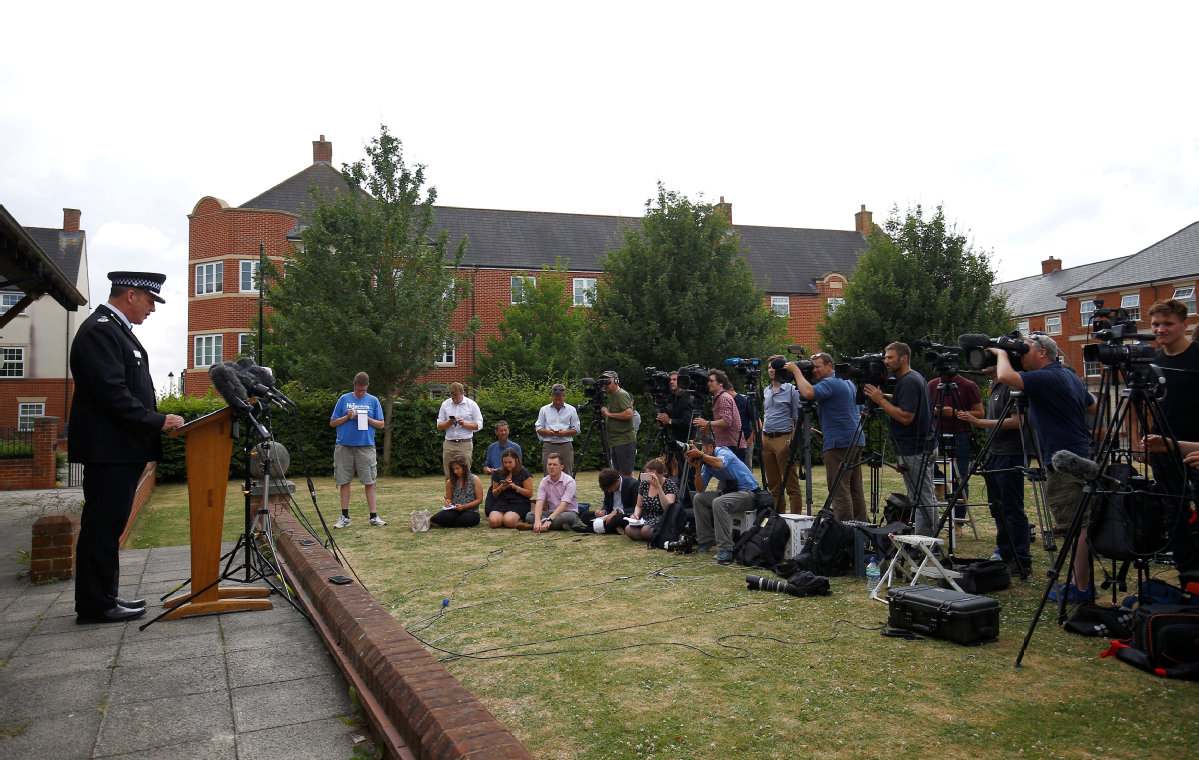 The Kremlin said on Thursday that Russia is concerned over a second case of nerve agent poisoning in England, emphasizing that Russia has nothing to do with either case.
British police have confirmed that a man and a woman found unconscious in a home close to where Russian former double agent Sergei Skripal and his daughter were poisoned in March were sickened by the same nerve agent - Novichok.
Charlie Rowley, 45, and 44-year-old Dawn Sturgess are in critical condition in Salisbury District hospital. The home in Amesbury, Wiltshire, where they were found on Saturday is 13 kilometers from Salisbury, where Skripal and his daughter Yulia were poisoned.
A spokesman for British Prime Minister Theresa May said the possibility of the latest incident being linked to the poisoning of the Skripals was a key line being investigated.
The United Kingdom government has blamed Russia for the attack on the Skripals, which it said was an assassination attempt, an allegation Russia has strongly denied. But the Metropolitan Police said the couple sickened at the weekend had "nothing in their background" to suggest they were targeted.
The BBC reported that Metropolitan Police Assistant Commissioner Neil Basu had said it was not possible to say whether the nerve agent that sickened the couple was from the same batch that nearly killed the Skripals, who were discharged from hospital after three months of treatment.
Reuters has said Russia's state-run Russia-1 TV station is claiming the latest poisoning could have been staged to spoil the World Cup, which Russia is hosting.
Russian President Vladimir Putin's spokesman Dmitry Peskov said on Thursday that "Russia has categorically denied and continues to categorically deny the possibility of any kind of involvement in what was happening there".
Offer of joint probe
Peskov noted Britain has rejected Russia's offer of a joint probe, adding that "the British side has not presented any evidence of Russia's involvement in this, besides unfounded accusations".
However, British police seem to be working on the theory that the couple taken ill at the weekend may have stumbled upon discarded poison, possibly used in the attack on the Skripals. Investigators have cordoned off sites in Amesbury and Salisbury, including a church, a park and a chemist, and are retracing the couple's steps in an attempt to figure out where they came into contact with the poison.
The Evening Standard newspaper said Public Health England is urging people in Salisbury not to pick up any unknown, discarded objects.
Wiltshire Police first thought the couple had been sickened by contaminated recreational drugs but chemical experts at the British government's research facility at Porton Down, Wiltshire, found Novichok was to blame.
Novichok was developed by the Soviet Union. People who come into contact with it fall ill within minutes, as their muscles are disabled and their organs shut down.
AP contributed to this story.