Trade bullying of US administration will cause damage to global economy: China Daily editorial
Share - WeChat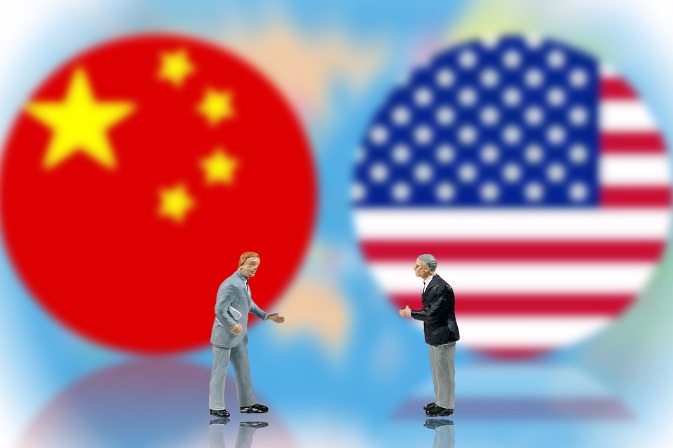 The ongoing trade dispute between the United States and China escalated on Friday when the US imposed tariffs on Chinese goods worth $34 billion, immediately triggering reciprocal tax measures by China on goods worth the same amount imported from the US.
The tariff exchange has all that it takes to be called a full-blown trade war that would only intensify if the two sides' trade hostilities were aggravated by further tit-for-tat tariff measures. Which may occur sooner rather than later given the US president has promised further action should China retaliate to the US' latest tariffs.
Yet despite Trump's confident assertion that a trade war will be easy to win, it is only him and his ideological cartel that believe that would be the case.
There are rising and widespread concerns, not least in the US, that the escalating feud is jeopardizing the US' economic upswing and that if the situation worsens — with the two sides augmenting their tit-for-tat tariff measures with quid pro quo restrictions on each other's investment activities — that would severely dampen business confidence and hit the financial markets.
And it is not just China's trade the Trump administration wants to maul, it is also clawing away at the US' other major trade partners. In terms of its global impact, the Trump administration's trade predation will only serve to disrupt international supply chains and value chains, battering the global economy, and victimizing enterprises and consumers around the world, including the US.
Trump and his cabal of like-minded "firsters" might believe that the US will emerge from the economic carnage they seem intent on causing as the only winner, but one only has to look back over the past 10 years to see the folly of this conjecture.
The global economy has been on life support for most of the past decade, and it has only recently shown signs that it is on the mend.
In that process, close cooperation and coordination among the major economies has been vital. If the Trump administration persists with its plundering, it will undo all the good work that has been done.
Yet economic appeasement will only embolden the Trump administration and encourage its all-for-me approach.
The rest of the world should stand firm and shake some sense into it.
Trump and his coterie should see reason and take a step back from the brink.
Most Viewed in 24 Hours
China Views