Plastic-free activity held in Dalian
Share - WeChat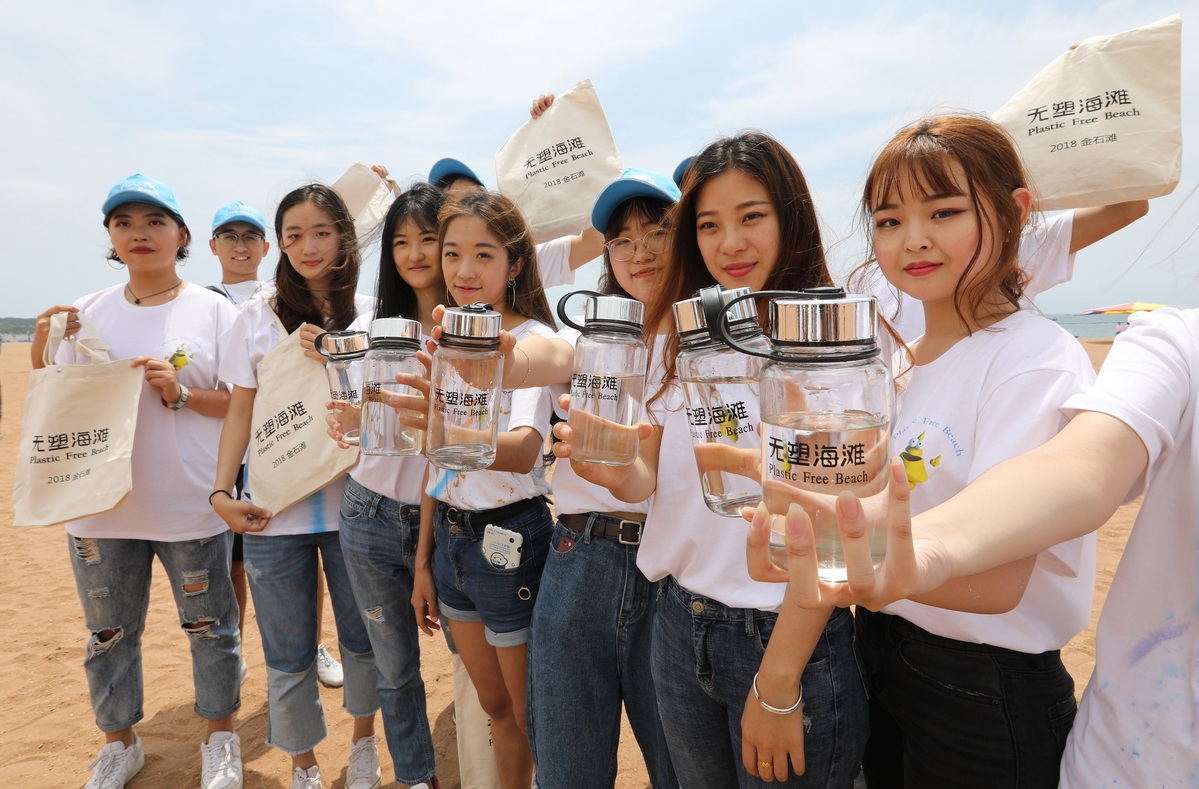 An environmental protection activity themed as a "plastic-free beach" was initiated on Saturday at Dalian Jinshitan National Tourist Resort in Dalian, Northeast China's Liaoning province.
Jinshitan, also known as Golden Pebble Beach, is famous for its beautiful natural scenery featuring sunshine, sand and sea.
The "Plastic is not cool•Plastic free Golden Pebble Beach" activity is part of the ongoing Dalian International Sand Cultural Festival. It calls on tourists to reduce the use of disposable plastic products and maintain environmental protection at the beach.
"As a national 5A-level resort, Jinshitan has been adhering to the concept of environmental protection for many years," said Shang Shuchen, director of the administrative committee of the resort.
"We hope everyone can minimize the use of disposable plastic products in daily life, keep plastic bags, plastic bottles and plastic lunch boxes away from the beach, and take care of our beach together," he said.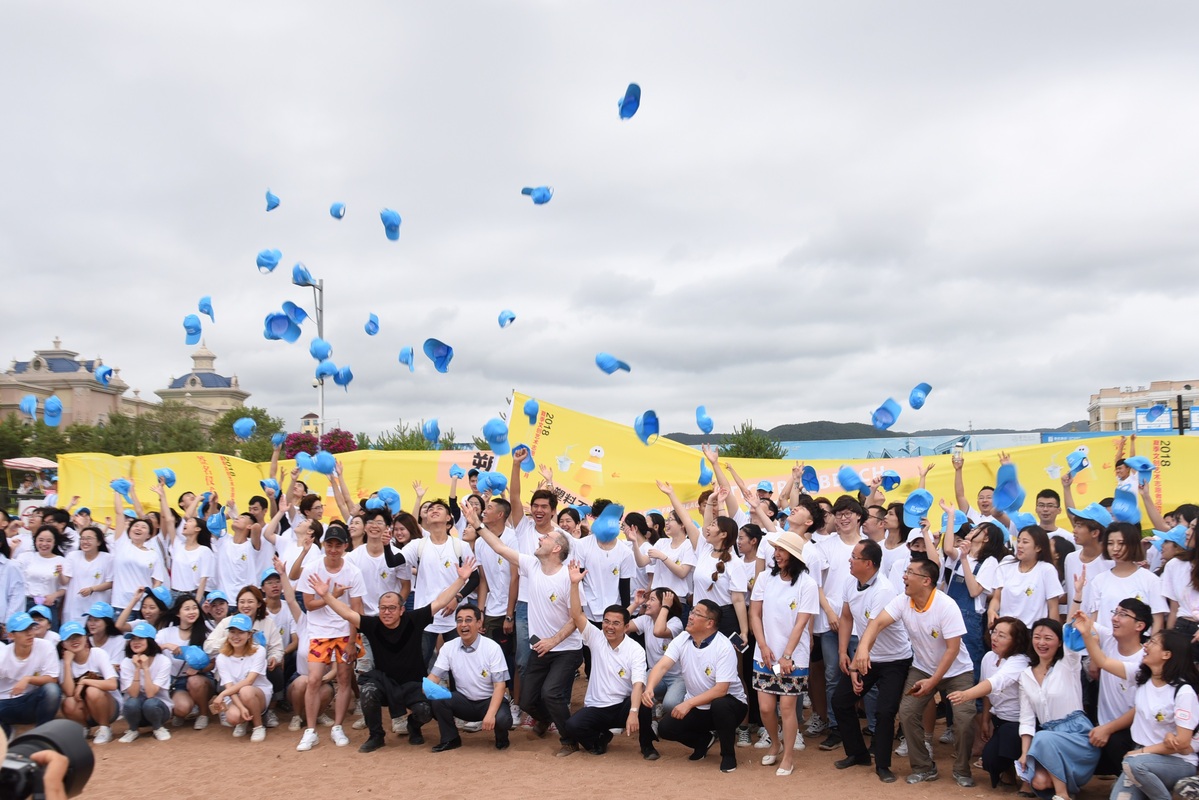 A comprehensive art exhibition, themed "Plastic is not cool", was initiated in 2016 by the school and Dalian Sophie Media Co Ltd. Last year, it was exhibited at the Beijing's 798 Art District, said Wang Yifei, one of the curators of the activity and director of the media and animation school of the Luxun Academy of Fine Arts, Dalian campus.
The concept "Plastic is not cool" was put forward by Belgian Wouter Dierickx, chief director with Sophie Media.
"The reason for launching this activity is the recycling of plastic bags, plastic lunch boxes and plastic straws is not enough. It can also cause secondary pollution. The most important thing is to change people's behavior and advocate plastic-free ideas," Dierickx said.
"I hope this activity will continue and attract more cities to join in and lead this environmental trend around the world," he said.
According to Dierickx, Rachel Yates, one of the initiators of the UK-based charity organization Surfers Against Sewage, sent greetings to the "plastic-free beach" activity. Yates said she is glad to know someone in China has launched such an activity and received support from local government.