Children held at border awaiting reunion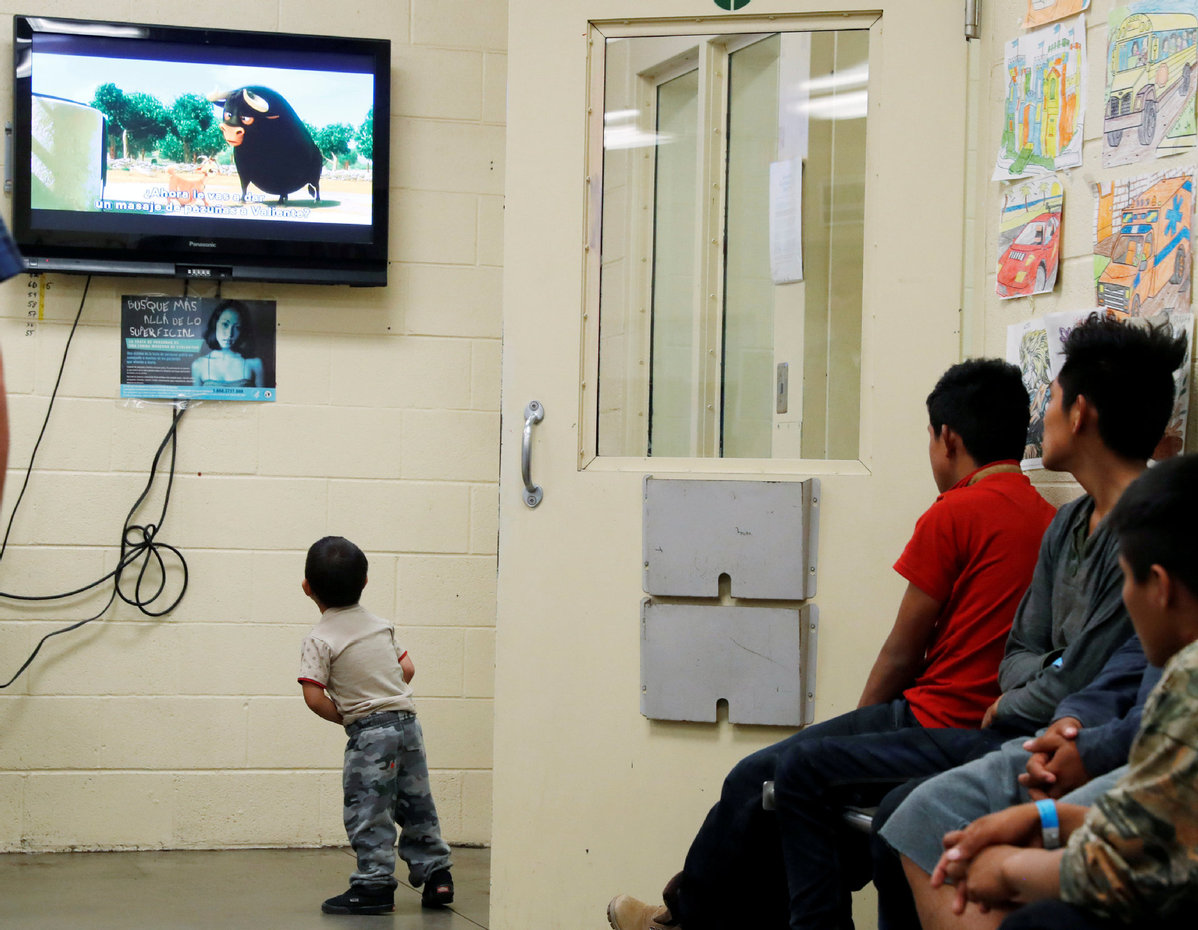 PHOENIX, Arizona - The 1-year-old boy in a green button-up shirt drank milk from a bottle, played with a small purple ball that lit up when it hit the ground and occasionally asked for "agua".
Then it was the child's turn for his court appearance before a Phoenix immigration judge, who could hardly contain his unease with the situation during the portion of the hearing where he asks immigrant defendants whether they understand the proceedings.
"I'm embarrassed to ask it, because I don't know who you would explain it to, unless you think that a 1-year-old could learn immigration law," Judge John W. Richardson told the lawyer representing the 1-year-old boy.
The boy is one of hundreds of children who need to be reunited with their parents after being separated at the border, many of them split from mothers and fathers as a result of the Trump administration's "zero-tolerance policy".
Critics have seized on the nation's immigration court system that requires children - some still in diapers - to have appearances before judges and go through deportation proceedings while separated from their parents. Such children don't have a right to a court-appointed attorney, and 90 percent of kids without a lawyer are returned to their home countries, according to Kids in Need of Defense, a group that provides legal representation.
The boy's case was heard on the same day that the Trump administration said it needed more time to reunite 101 children under 5 years old to ensure the children's safety and to confirm their parental relationships. The two sides had a hearing on the matter on Friday in San Diego and will determine over the weekend which cases merit a delay. Justice Department attorney Sarah Fabian stressed to the judge that the government is deploying significant resources to ensure that children are being reunited with parents in timely fashion.
The family separation issue is especially urgent for the parents of young children who are even more dependent on their mothers and fathers. Studies show that major stress at a very young age can create a lifetime of emotional and even physical problems.
Honduran immigrant Christian Granados has been separated from his 5-year-old daughter Cristhy for more than a month after they were detained in El Paso, Texas, attempting to enter the US.
She was taken to a holding facility in Chicago, while he was released pending an asylum request on June 24.
Granados sought out a suitable home to help reclaim his child by moving in with relatives in South Carolina - but now fears he won't be able to afford airfare for his girl to be reunited with him. He said authorities requested $1,250 to fly her from Chicago.
Associated Press