Classical text gets novel treatment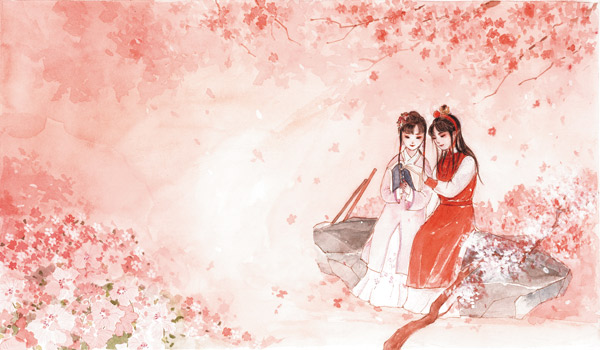 A child-friendly version of A Dream of Red Mansions has just been released, reports Mei Jia.
For those Chinese who want to find their cultural roots, there's nothing better than classical traditional texts.
And Liu Xinwu, 76, a writer and renowned expert on A Dream of Red Mansions, says the novel is the best gateway into traditional Chinese culture, not only because of its literary merits, but also because of the many cultural aspects contained in the novel like poetry, culinary traditions, tea culture, costumes and architecture.
On Monday, Liu released a six-volume series of his guide to the ancient novel for young readers, ideally aged from 5 to 9.
The novel, one of the country's four greatest ancient classical texts, was written by Cao Xueqin (ca. 1715-63), and is loved by millions of Chinese readers, among whom was late chairman Mao Zedong.
The late leader was known to have read through the original text many times, according to Party history researcher Chen Jin.
"You can talk about it (the novel) only after reading through it at least five times," Mao had said.
Liu's publisher, Yang Zheng from the Tiandi Press, says a recent reader survey found that 92 percent of Chinese parents would love to give the novel to their children, but 51 percent of them were not sure if the novel was suitable for children under 10, in terms of content and language.
As for Liu's view, he says: "It (the novel) isn't that easy to understand. It is quite sophisticated, and different readers see different things. But for me, its charm lies in its depth of questing for the ultimate meaning of life and the significance of survival which also makes it unique in a sense."