Soccer success boosts Croatia tourism
Share - WeChat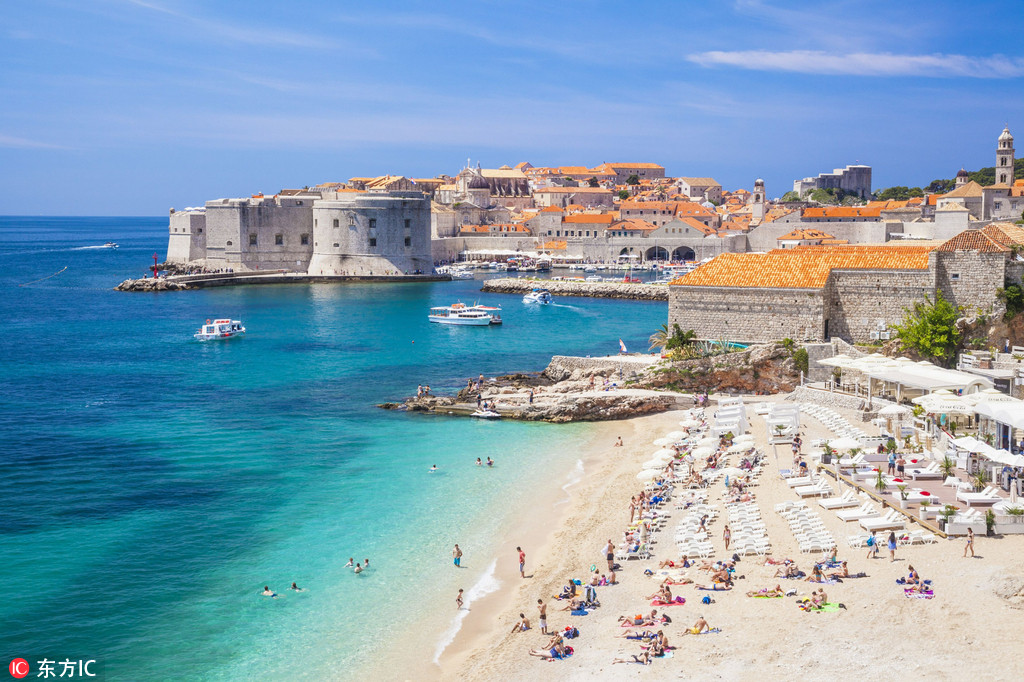 Croatia has gained much attention from Chinese tourists, with bookings of flights and hotels both surging after it made it to the World Cup final, with its popularity likely to last until the National Day holiday, according to an industry expert.
The price of flight tickets from China to Croatia has doubled since Croatia took part in the final game of the World Cup, according to Qunar, a firm that was acquired by Ctrip, the largest online travel agency in China.
This week, searches for a roundtrip flight in August between Beijing and Zagreb, capital of Croatia, carried a price tag of around 9,500 yuan ($1,420), twice the price last week. In the past week, the number of searches of hotels in Croatia soared nearly 300 percent over the past month, Ctrip said.
"The World Cup helped the whole world to know Croatia, and there exists a large demand for travel to this beautiful country, a mature vacation spot in Europe. Croatia has a lot of world cultural heritage, and the TV series Game of Thrones was also filmed there," said Zou Yu, director of European business operations at Ctrip.
"Compared with Northern Europe and Western Europe, prices in Croatia are relatively lower. A glass of local beer is around 12 yuan, and a cup of coffee costs 10 yuan, while a meal for two costs about 200 yuan," he said.
In addition to going to Croatia, many Chinese tourists also choose to go to the neighboring countries of Serbia and Montenegro. These overseas destinations have seen the greatest increase in popularity this summer.
Meanwhile, Iceland has also attracted the attention of Chinese travelers, thanks to the World Cup. In June, when Iceland defeated Argentina in the preliminary game, the number of searches of Iceland started to pick up.
In July, the number of flights tickets from China to Iceland issued by Qunar jumped three times compared with the same period last year. On average, it costs around 8,000 yuan, including tax, for a round trip to Iceland. This year, the price has topped 10,000 yuan.
In the past week, World Cup champion France, as a traditional hot tourism destination, saw the number of hotel searches in the country increase by 10 percent, Ctrip said.