2,400 athletes swim in Bosphorus Strait from Asia to Europe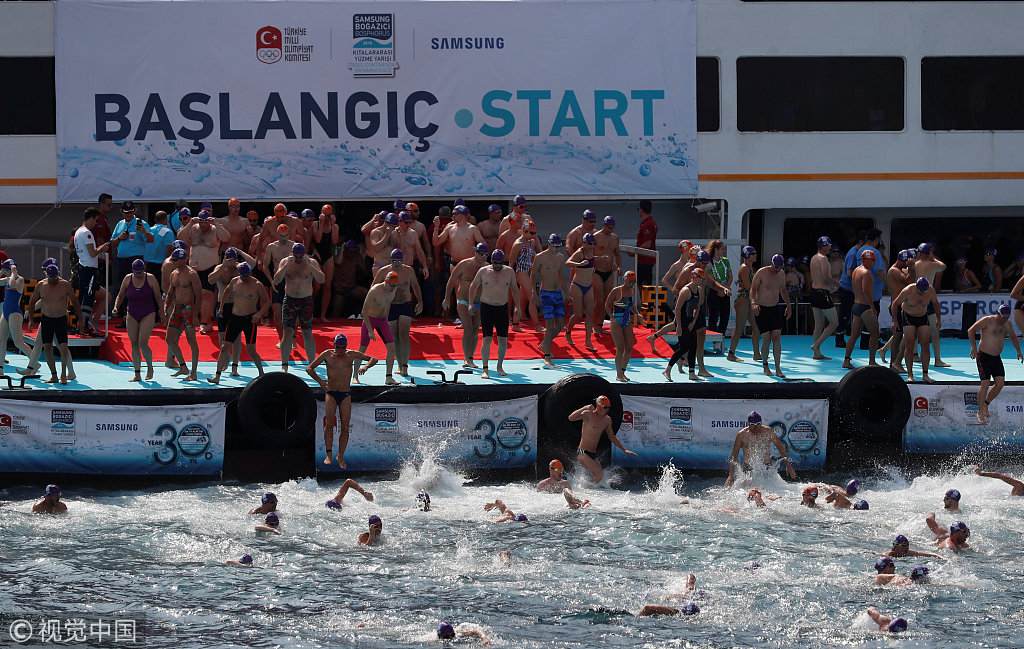 ISTANBUL - A total of around 2,400 athletes swam from Asia to Europe on Sunday, in a cross-continental swimming race in Istanbul's Bosphorus Strait.
The swimmers began the 6.5-kilometer-long race in the Kanlica neighborhood in the Asian part of the city and swam along the strait towards Kurucesme on the European side.
Dogukan Ulac won gold in the men's category with a time of 46 minutes 58 seconds, while Hilal Zeynep Sarac took the spoils in the women's race in 50 minutes 30 seconds.
The strait, one of the most important waterways in the world, was closed to sea traffic for hours for the 30th Samsung Bosphorus Cross-Continental Swimming Race.
Over 4,400 swimmers from 55 countries applied to participate in the race, but only around 2,400 of them were qualified to compete, according to organizers.
The strong current of the strait and the wind were determined as the most challenging aspects of the event.
The race was first launched in 1989, when four women and 64 men took part, and has gradually become an important event for swimmers across the world.