Teachers, banking, advertising among key issues addressed
A number of ministries, including the Ministry of Education, and the China Banking and Insurance Regulatory Commission as well as the State Administration for Market Regulation, have responded in the last week to issues of public concern.
Recruitment drive starts for rural-area teachers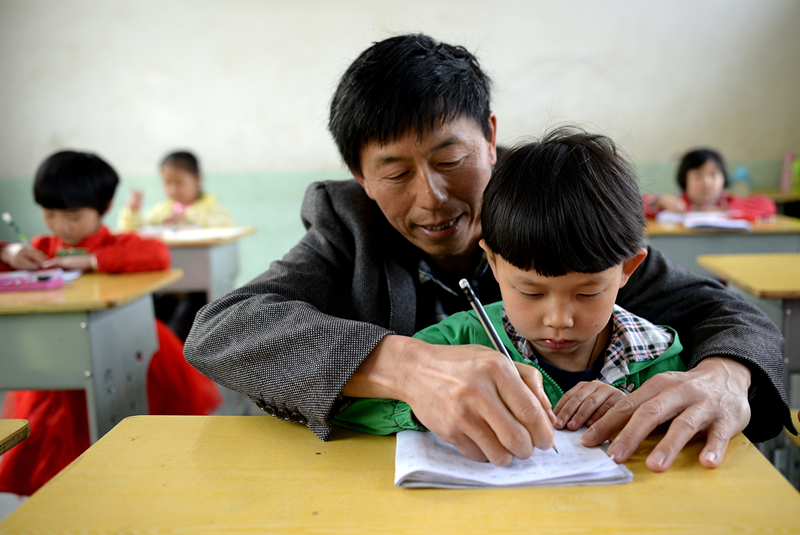 China will recruit 10,000 retired teachers for rural schools to boost education in undeveloped areas, according to a plan jointly formulated by the Ministry of Education and the Ministry of Finance.
According to the plan, eligible teachers should be aged under 65 and hold intermediate or advanced teacher qualifications. They will teach in primary and junior middle schools in underdeveloped areas, including impoverished areas and border areas, from 2018 to 2020.
They will also listen to and evaluate lessons offered by other teachers, deliver lectures and host workshops.
The cost will be covered jointly by central and local finance, and each will be offered a salary of 20,000 yuan ($2,960) every year, the plan said.
Reduced costs for businesses, enterprises
The banking regulator wants financial institutions to step up financing services and reduce costs for private enterprises and small and micro businesses.
Financial institutions will establish effective incentive mechanisms at the grassroots, reduce the cost of financing and establish effective information channels, the China Banking and Insurance Regulatory Commission said in a statement on July 18.
Private enterprises and small and micro businesses play an important role in promoting economic growth, adding jobs and spurring innovation, and are important to accelerate efforts to improve financial service capacities, the regulator said.
Financial institutions should come up with independent credit plans, refine evaluations and arrange special incentive funds to spur staff to serve such businesses, it said.
Large and medium-sized banks are required to take a leading role and intensify efforts to offer credit to such businesses. More should be done to lower the interest rates for small and micro businesses.
Financial institutions are also required to use new technologies, such as the internet, big data, artificial intelligence and cloud computing, to speed up the development of online service channels and credit approval procedures.
They should also seek greater alignment in incentive policies on inclusive finance rolled out by authorities, better employ risk compensation funds offered by government at various levels and enhance information sharing and coordination with related government departments, it said.