Latest SOE reform to go wider, deeper
Share - WeChat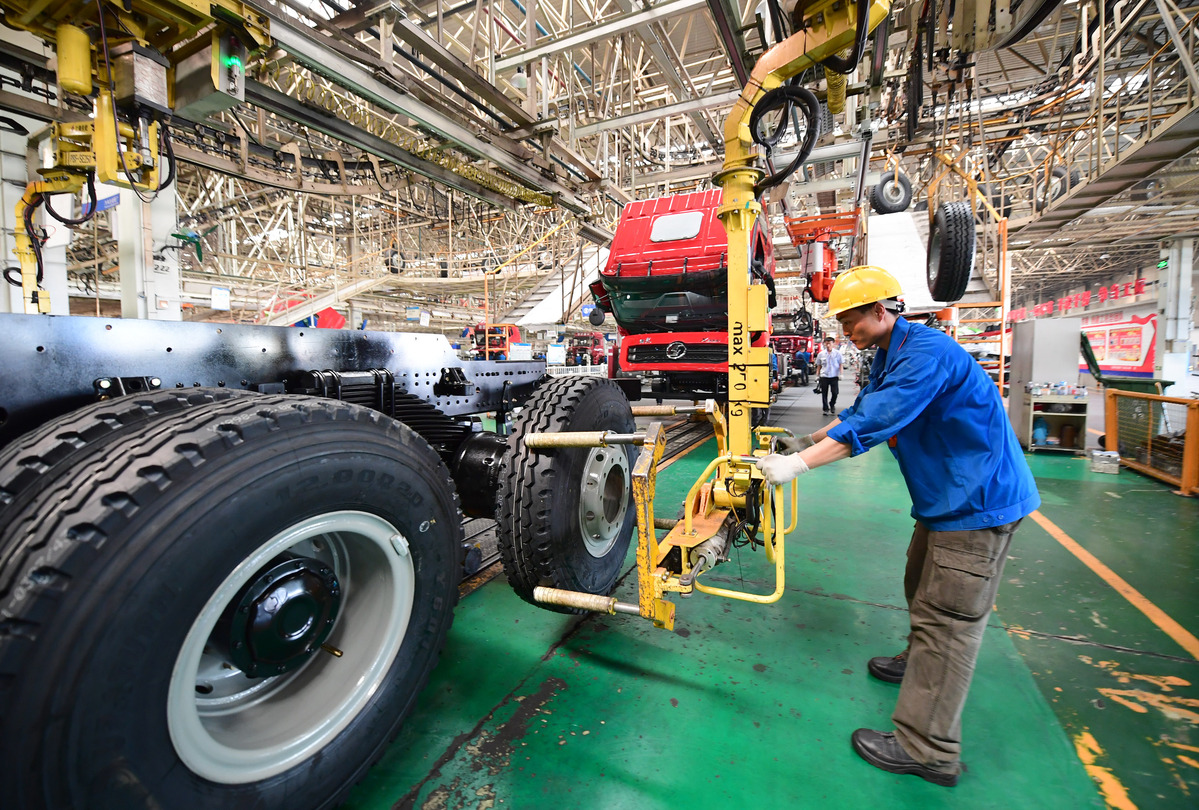 The third round of State-owned enterprise mixed-ownership reform pilot work will go wider and deeper, aiming to accumulate more experience for the overall mixed-ownership reform, experts said.
Despite the complete list of enterprises involved in the third round of pilot work has not been published, experts familiar with the matter said that 21 out of the 31 enterprises involved are local SOEs, a record-high proportion, and two enterprises in the oil and gas sector are also on the pilot list.
"This round of pilot work has much more local enterprises, and covers more of the seven industries outlined by the authorities to have deepened mixed-ownership reform," said Zhou Lisha, a researcher with the research center under the State-owned Assets Supervision and Administration Commission, one of the two regulators in charge of the pilot work, the other being the National Development and Reform Commission.
So far, to experiment with the mixed-ownership reform that allows private or even foreign investment in SOEs, two rounds of pilot works have been launched in a total of 19 SOEs, which were mainly central SOEs, and in industries ranging from electrical services to civil aviation, but not in the oil and gas sector, according to Zhou.
Hu Chi, another researcher with the research center under the commission, said that the expansion in industries and extension to much more local enterprises means significant progress in the pilot program, and will result in more replicable experiences and practices for the wider SOE mixed-ownership reform in the future.
The regulators have already categorized SOEs and issued categorization-based mixed-ownership reform guidelines, and the pilot work is to accumulate replicable experiences for comprehensive SOEs mixed-ownership reform. The selection of a pilot enterprise is very cautious, because it has to be a typical company in an industry, but has controllable reform risks and costs, Hu said.
"It is a big step that all of the seven industries have pilot enterprises," Hu said.
The involvement of more local SOEs is even more significant, because the number of local SOEs is much bigger than central SOEs, Hu said.
About two-thirds of the central SOEs are mixed-ownership, and the profit growth in China's SOEs accelerated in the first half of the year, official data showed.
Combined profits reached 1.72 trillion yuan ($253 billion) for the January-June period, up 21.1 percent year-on-year, according to the Ministry of Finance.
By the end of June, the total assets of SOEs reached 171 trillion yuan, up 9.4 percent from a year earlier, while liabilities climbed 8.8 percent to 111 trillion yuan.