Chiway Education's US deal shows investment in aviation schools timely
Share - WeChat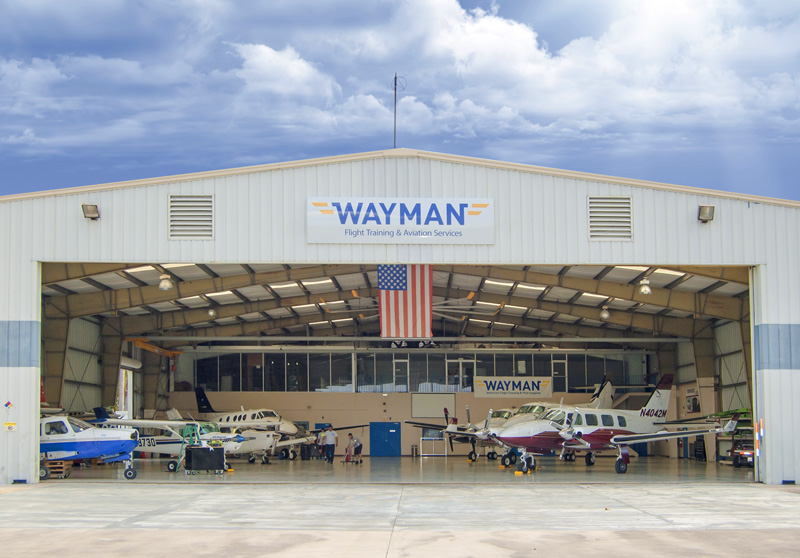 In February last year, the Wayman Aviation Academy underwent one of the biggest changes in its 31-year history.
The flight school in Florida became part of Shanghai's Chiway Education Investment Co, which owns and operates schools in China, Singapore and the United States.
"The shortage of pilots around the world has had many people eyeing the flight schools business, and it is the main reason that Chinese enterprises acquired flight schools," said Tony Shen, president of the academy. "By opening up the Chinese market, the acquisition gives the school more opportunities for development."
As the talent shortage problem continues to grow globally, experts said many deep-pocketed Chinese companies are buying overseas flight schools to reduce the cost of training pilots abroad and to keep up with the booming global aviation industry.
Paul Jebely, managing partner of aviation finance company Pillsbury's Hong Kong office and co-chair of its global practice, said Chinese middle-class growth had led to high demand for air travel and huge fleet orders from airlines, but China was not producing enough pilots to meet the rapid growth of its aviation industry.
"Chinese airlines have spent a great amount of money recruiting foreign pilots but are also recruiting and training domestic pilots, so much so that they naturally feel that rather than spending millions of dollars with a flight school, in let's say Australia, or even the US, why not just buy that flight school or at least buy a controlling interest?" Jebely said.
Boeing projected last year that China would need 7,240 new airplanes in the next 20 years valued at nearly $1.1 trillion. It also forecast that 41,030 new commercial airplanes would be needed globally over the next 20 years valued at $6.1 trillion.
Jan Brueckner, a professor at the University of California, Irvine, who specializes in aviation, public and urban economics, said the shortage of pilots is not unique to China. The US faces its own squeeze on aviation talent because many of the current crop of pilots are aged 65, the mandatory retirement age.
"It's a combination of increased demand, plus a sort of generational cycle in the population of existing pilots," Brueckner said. "Moreover, airline traffic is increasing very rapidly in Asia compared with other parts of the world, so Asia is going to have the biggest need for pilots."
In Florida, Shen, who helped Chiway with the selection and purchase of the Wayman Aviation Academy, said the global shortage creates a golden opportunity for companies to invest in flying schools.
"My prediction is that the shortage of pilots will continue for at least the next 10 to 20 years globally," Shen said.
In addition to the favorable timing, Shen said he also chose the academy because the US is the most cost-effective country for flight training. The US can also turn out pilots faster than other countries and also provides a good environment in which to learn English, the de facto international civil aviation language.
The Wayman Aviation Academy, founded in April 1987, grew out of a maintenance shop at Opa Locka Airport in Miami. It owns 35 airplanes and houses 200 students. About 30 percent of the student population is international students, with the remainder from the US, Shen said.
He also said it had less than 20 Chinese now, but this population would increase in the future.
Shen said there had been an increase in the number of overseas flying schools owned by Chinese companies in the past five years, but the number was not high because most companies wanted to buy schools approved by the Civil Aviation Administration of China or CAAC. But the owners of these companies were usually less willing to sell. There were also not that many CAAC-approved schools.
Jebely agreed and said the majority of schools acquired tended to be smaller schools with small fleets.
Shen said the next step is to get the Wayman Aviation Academy approved by the CAAC and expand it so that it could become an accredited school offering associate degrees.
In California, Leo Bell, president of the California Aviation Service, is also preparing his school in the hope of receiving CAAC approval.
The school in Riverside supports between 30 and 40 students. Bell said almost half the students at his school are Chinese and he works with several companies in China which recruit students for the school.
"Economically, I think any city in the US should have a flying school that is able to work with international students," Bell said, adding that students contribute to a local economy by shopping and eating at local businesses.