China, ASEAN arrive at single draft negotiating text of COC in South China Sea
Share - WeChat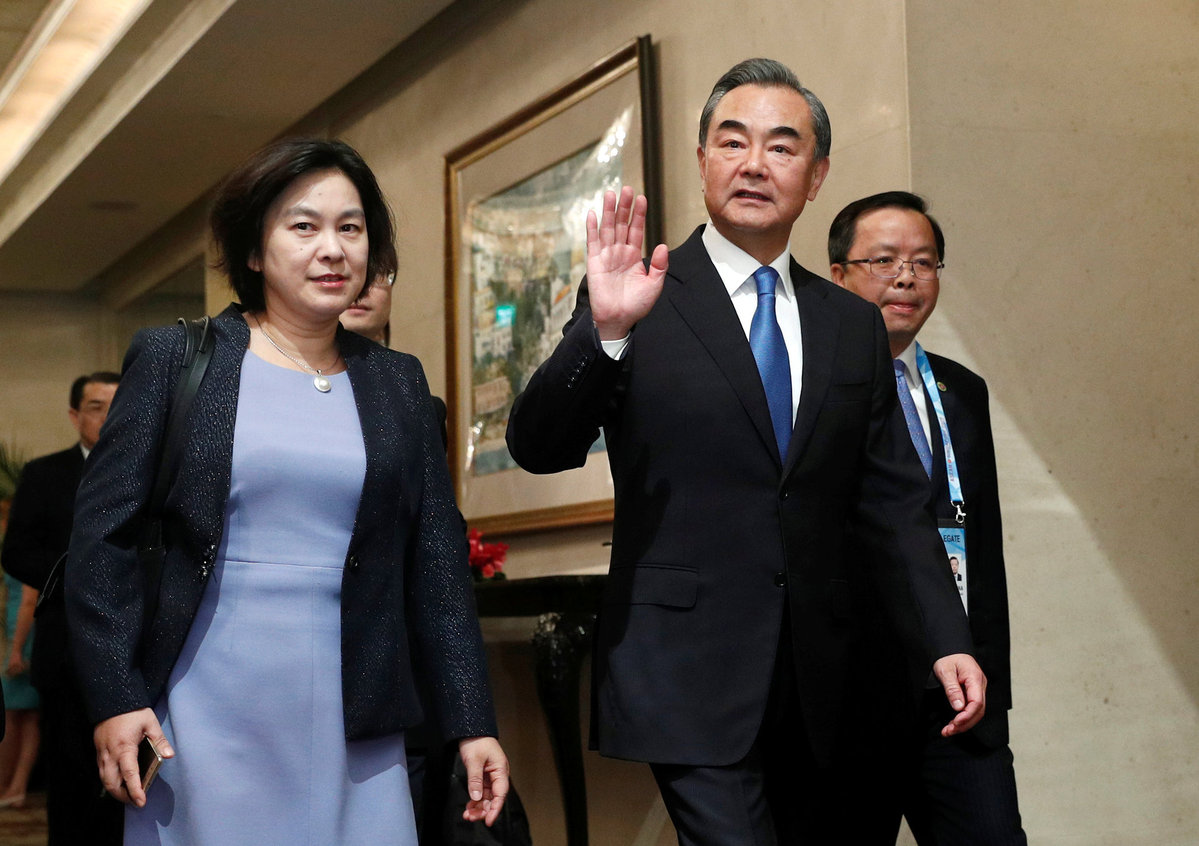 SINGAPORE - China and the Association of Southeast Asian Nations (ASEAN) have arrived at a single draft negotiating text of the Code of Conduct (COC) in the South China Sea, Chinese State Councilor and Foreign Minister Wang Yi said on Thursday.
Wang made the remarks at the China-ASEAN foreign ministers' meeting.
The draft text will serve as the basis of future COC negotiations.
It is another significant progress on the negotiations of COC, Wang noted.
"I believe that the negotiations on COC can be speeded up if we exclude external interference," Wang said.
Facts will prove that China and ASEAN member states are capable of maintaining peace and stability in the South China Sea and reaching regional rules adhered to by all through negotiations, Wang said.
China has dispatched its most advanced rescue ship equipped with professional search-and-rescue teams to the Nansha Islands days ago, which will be stationed there to carry out various missions, and the ship will provide maritime assistance for ships from countries around the world when necessary, he said.
China will provide service on scientific research and meteorology for the regional countries in the future, Wang added.
Speaking on the same occasion, Minister for Foreign Affairs of Singapore Vivian Balakrishnan said ASEAN member states and China have arrived at a single draft negotiating text of COC which will be a living document and the basis of future COC negotiations.
"We also agreed on the key modalities for future rounds of COC negotiations," the Singaporean foreign minister added.
At a press conference after the China-ASEAN foreign ministers' meeting, the Chinese top diplomat said the biggest achievement made at the meeting is that the China-ASEAN relations have developed from growth to maturity, thus entering a new era of all-round development.
"We will share opportunities and face challenges together so as to build a closer community with shared future."
The China-ASEAN cooperation plan has been elevated to a new high, Wang said, noting that the two sides have reached consensus on the China-ASEAN Strategic Partnership Vision 2030.
The two sides have also made achievements in security cooperation, innovation cooperation and people-to-people and cultural exchanges, he added.
According to Wang, China will provide more financial support to China-ASEAN cooperation in the future.
As this year marks the 15th anniversary of the establishment of the China-ASEAN strategic partnership, he also called for joint efforts to push for greater development in East Asian regional cooperation.