US tech-transfer charge baseless
Share - WeChat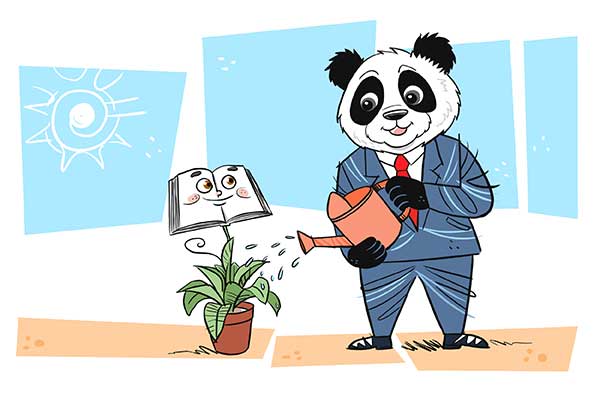 China made a clear commitment when it joined the World Trade Organization that it would not require additional technology transfer to approve inward foreign direct investment even though such technology transfer for FDI conforms to WTO rules.
At the national level, China does not approve inward foreign investment by attaching technology transfer as a condition. At the enterprise level, however, such technology transfers by foreign companies do take place, because it is normal for foreign enterprises operating in any country to engage in capital, resources, technology, management and brand cooperation and transaction. But it should not be misinterpreted as mandatory requirement of the Chinese government.
Besides, the restrictions set by the Chinese government on foreign ownership in some sectors have nothing to do with the alleged forced technology transfer. This is a common global practice, and the result of negotiations between China and other WTO members, including the US.
Multinationals are the main force behind innovations in advanced technology, and since they have the exclusive right to use the resultant new technologies, they get huge economic returns, which in turn promotes innovation activities worldwide.
However, if transnational companies try to maintain their monopoly status by abusing their intellectual property rights-putting unreasonable restrictions and other conditions on others who want to use their innovation results-they would hinder the diffusion of technologies and thus compromise the original purpose of innovation.
In fact, the abuse of IPR protection by multinationals, called restrictive business practice (RBP), is very common. As early as 1980, the United Nations issued a document aimed at controlling RBPs and promoting fair multilateral rules. But since the document is only for reference and not binding on companies, it has failed to curb RBPs.
So the US accusation that "forced technology transfer" is often an unwritten rule for companies trying to access China's market has no objective basis, and only those enterprises that now find the going tough because of mounting operation and investment pressure might be feeling that way. One reason for that could be the falling returns on many foreign enterprises' investments due to China's slower but qualitative economic growth. Among the other factors that make those foreign companies feel so could be the rising labor costs, industrial policy adjustment and fiercer competition.
Many US enterprises enjoyed "super-national treatment" in the past when China was enjoying double-digit growth. Some local governments even offered preferential policies to attract foreign investment. But in recent years the central government has been focusing on building a fair and standardized investment environment, for which it has asked all local governments not to formulate preferential policies on their own, and instead directed them to treat all companies as equals. Is this why some foreign enterprises feel "discriminated against"?
With the Chinese market becoming increasingly important, more US companies would want to get a share of it. But it is no longer as easy for US companies to enter the Chinese market as it used to be. The gap between high expectations and reality may have prompted some US enterprises to feel the investment environment in China has deteriorated, and attribute it to the government's "behind-the-scenes" technology transfer manipulation.
Although what the US enterprises feel is subjective, China should address their genuine concerns and keep improving the domestic market to attract foreign investment.
Moreover, given the lack of international technology transfer rules, China and the US should together work out a comprehensive set of rules that would better balance the interests of those who own technologies and those who seek them. Since the US has included the so-called compulsory technology transfer issue in its bilateral investment agreement template, the issue could be used as the basis to resume the Sino-US bilateral investment treaty talks and reach a realistic and mutually beneficial investment deal.
Zhang Yuyan is a research fellow at the Institute of World Economics and Politics, Chinese Academy of Social Sciences, and Wang Bijun is an associate research fellow at the same institute.
Most Viewed in 24 Hours
China Views