VIPKid has big plans for global growth
Share - WeChat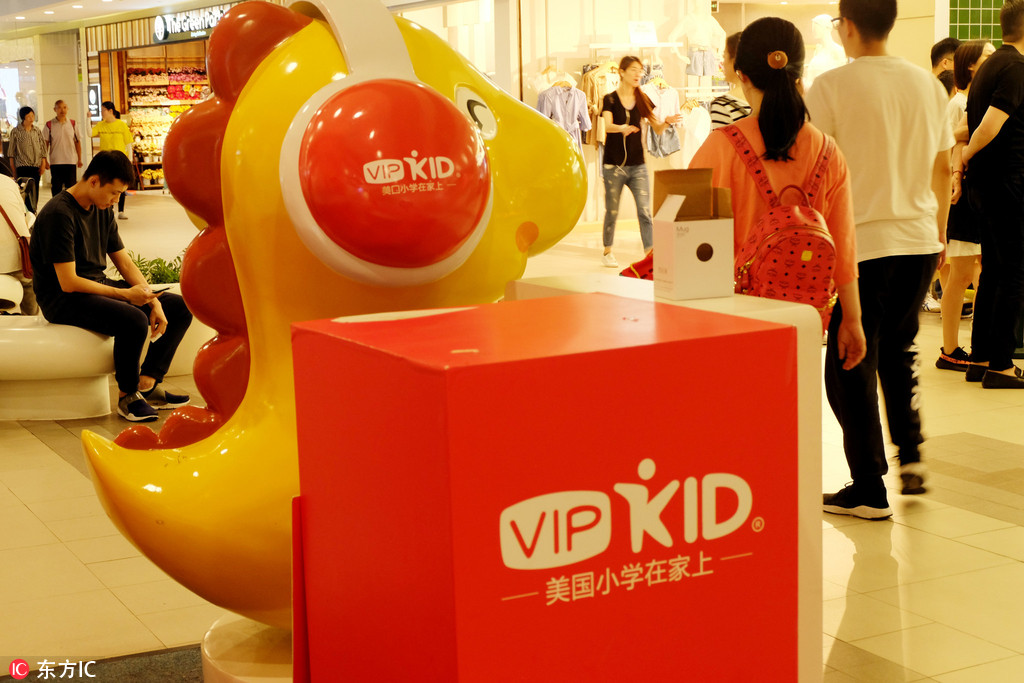 VIPKid, China's largest online education startup, announced on Wednesday that it will expand its business to 10 cities globally, expanding overseas right after a fresh round of financing in late June.
The company plans to set up branches and expand both its English and Chinese business in 10 cities abroad including Seoul, Tokyo, London, Singapore, Madrid and Buenos Aires in the next three years.
"Overseas expansion is critical for the company", said Mi Wenjuan, founder and CEO of VIPKid. "To build a product at world-class level will be a competitive advantage for a Chinese company, and will also be beneficial for children and parents across the world."
By launching this plan, according to Mi, VIPKid will become China's first online education startup to enter the overseas market.
The latest move would allow both English and Chinese teachers to earn extra income in their spare time, she added.
"VIPKid aims to tap into the rising demand for learning Chinese in overseas markets, largely as a result of China's growing economic power," said Lyu Senlin, founder and chief researcher at Learneasy Times Online Education Research Institute, an industry research consultancy.
"Even if it's teaching English overseas, it has a huge market spurred by rising demand from foreign-born Chinese and non-native English speakers," he added.
VIPKid, founded in 2013, has built up its business in China by offering children one-on-one English tutoring online, enabling 500,000 children to learn English from 60,000 teachers based in North America.
It launched Lingo Bus, a platform teaching Chinese to children overseas, two years ago, to follow in the footsteps of its parent company in going global.
The Beijing-based company set up a goal on Wednesday to "enlarge the platform's Chinese-language learners to more than 100 economies in the next three years".
The company's newly launched plan is also its latest globalization step after it raised $500 million in a recent round of financing, which was the world's largest-ever fundraising in the field.
Its investors included big names such as Tencent Holdings Ltd, Sinovation Ventures, Yunfeng Capital backed by Alibaba Group's Jack Ma, and global investment management firm Coatue Management.
Zhang Lijun, an education investor and executive director of Sinovation Ventures, said that China had sufficient market potential to be the home of the top education technology company in the world.