On the Wall
Share - WeChat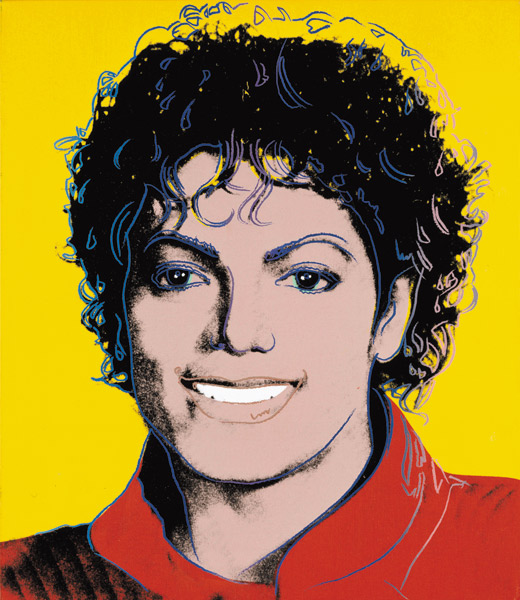 A landmark exhibition explores the influence of Michael Jackson on some of the leading names in the contemporary art world
When Michael Jackson took the stage at the Motown 25 anniversary show at the Pasadena Civic Auditorium in 1983, he gave a baptismal performance of Billie Jean on live television in what would become his trademark look - the sequin-covered black jacket, rhinestone gloves, white socks and black Florsheim loafers. Something seismic shook the pop and dance world ever after.
Four minutes and five seconds into the song, Jackson "moonwalked" - and the world gasped in awe. The move, in which the dancer slides backward but appears to be walking forwards, marked the biggest musical moment in American pop culture since Elvis Presley graced the stage.
Michael Jackson would have been 60 years old on Aug 29; he died of cardiac arrest on June 25, 2009 at his Los Angeles home following a medication overdose administered by his personal physician. Nonetheless, almost a decade after his death, the King of Pop's legacy shows no signs of diminishing. His record sales, now in excess of one billion, continue to grow, his short films are still watched and his global fan base remains ever loyal.
But there's a little known aspect of the performer's history - Jackson has become the most depicted cultural figure in visual art by an extraordinary array of top artists since Andy Warhol first used his image in 1982. Despite Jackson's significance being so widely acknowledged in matters of music and music videos, dance, choreography and fashion, his singular impact on contemporary art is prodigious, and yet, an untold story.
Most Popular