Water quality deteriorating in sea areas
Share - WeChat Less-developed areas of coastal regions see fewer effects of inland pollution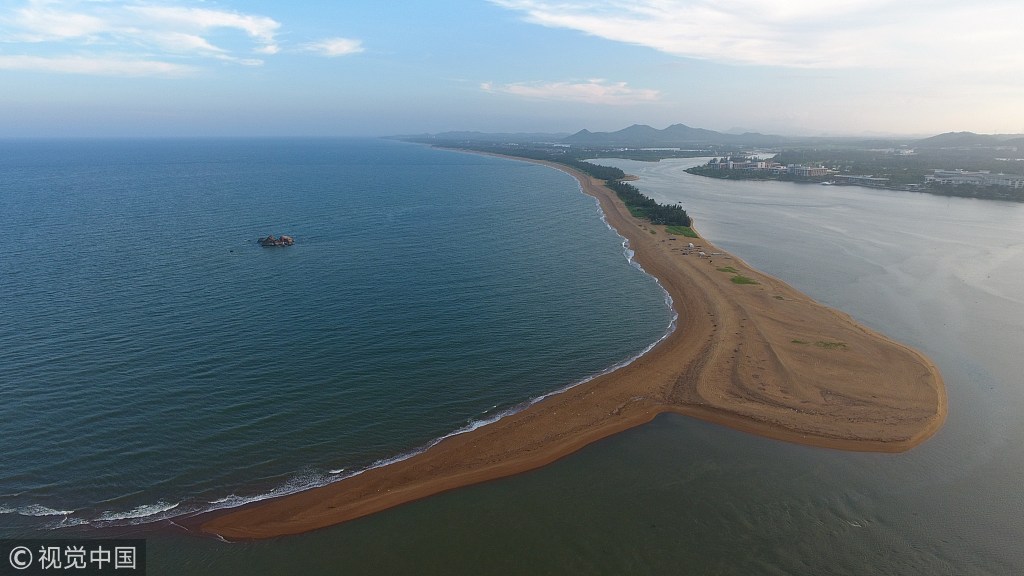 Water quality in the country's offshore areas is deteriorating, even though the amount of wastewater discharged into the sea dropped last year, a report has found.
About 68 percent of water in the country's offshore area was found to be fairly good in 2017, down by 5.6 percentage points from 2016, according to an ecological report on the offshore sea area published by the Ministry of Ecology and Environment on Monday.
It said 21 percent of the water from the 195 rivers that flow into the ocean is below Grade V, the lowest level in China's five-tier water quality grading system, up by almost 4 percentage points year-on-year.
However, the report also said that the amount of wastewater directly discharged into the ocean dropped by 210 million metric tons from 2016 to about 6.4 billion tons last year.
Among the 11 provincial regions in China's coastal areas, the less developed regions topped the water quality ranking, while the relatively developed regions were at the bottom of the report.
Hainan province stood out, with 100 percent of water in its offshore sea area fairly good, encompassing Grade I and Grade II of the four-tier system for ocean water. The Guangxi Zhuang autonomous region came second with about 91 percent.
Shanghai, the country's financial hub, ranked last with only 10 percent of water fairly good, though this was a marked improvement over the previous year when no water in its offshore area was rated at that level.
Zhejiang province was the second-worst with only about 23 percent of its water fairly good, according to the report.
Ma Jun, director of the Institute of Public and Environmental Affairs, called on the government to pay more attention to marine pollution, as the country's ocean environment continues to deteriorate.
"Marine pollution remains grim in the country," Ma said.
He said controlling air pollution has been a government priority in recent years.
While more attention is being paid to water pollution, priority has shifted to the treatment of black and odorous water bodies in urban areas and sources of drinking water, he said.
He added that it's noteworthy how quickly the East China Sea is becoming more polluted-a situation mainly related to pollution discharged from nearby land areas and pollutants in rivers.
Previously, the State Oceanic Administration was in charge of supervising marine pollution.
Many of the pollutants in the sea, however, come from onshore, which falls outside the administration's jurisdiction.
Hope has arisen for better management of marine pollution after supervisory responsibility for marine pollution control was transferred to the Ministry of Ecology and Environment in an institutional reshuffle initiated by the State Council this year, Ma said.