NPC environmental committee drafts special river protection law
Share - WeChat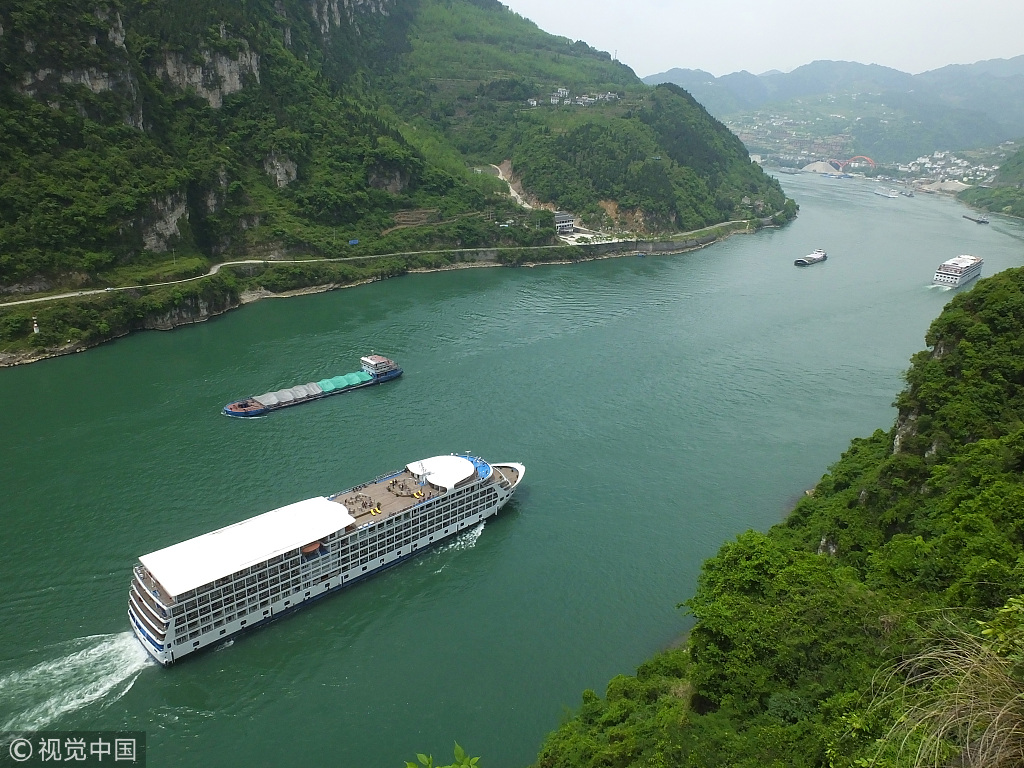 The nation's top legislative body has started drafting a special law for the protection of the Yangtze River, the country's longest waterway, as China continues the green development of the river, according to a top official.
The law is at the top of the legislative agenda of the Standing Committee of the 13th National People's Congress, and the NPC's Environment Protection and Resources Conservation Committee is leading the work of drafting it, said Ma Jianhua, head of the Changjiang Water Resources Commission.
Ma was citing Shen Yueyue, vice-chairwoman of the NPC Standing Committee, who visited the commission in Wuhan, the capital of Hubei province, last month.
The commission began to conduct research into the legislation in the 1990s, and the legislative process has been accelerated since President Xi Jinping stressed the role of the environment and "green development" in boosting the economic growth of the Yangtze River Economic Belt during a meeting in Chongqing in 2016, Ma said.
The economic belt covers 11 provinces and municipalities, including Hubei, Hunan, Shanghai and Chongqing.
As required by the Ministry of Water Resources, the commission drafted the outline and framework of the law last year, according to Ma.
The development and management of water resources in the Yangtze River basin involves many provincial-level regions and at least six government departments, including those for environmental protection, land resources and transportation.
Conditions in the basin differ in the upper, middle and lower reaches, which makes "joint protection" of the river difficult, Ma said.
Teng Jianren, a commission official who participated in research for the legislation, said the special law, which will act as a "constitution" for the river, will help overcome these difficulties.
The law will clarify the responsibilities of central government departments, the basin management authorities and local governments, and will help to close loopholes in the more than 30 laws and regulations related to the management of water resources.