Gretzky commits to helping China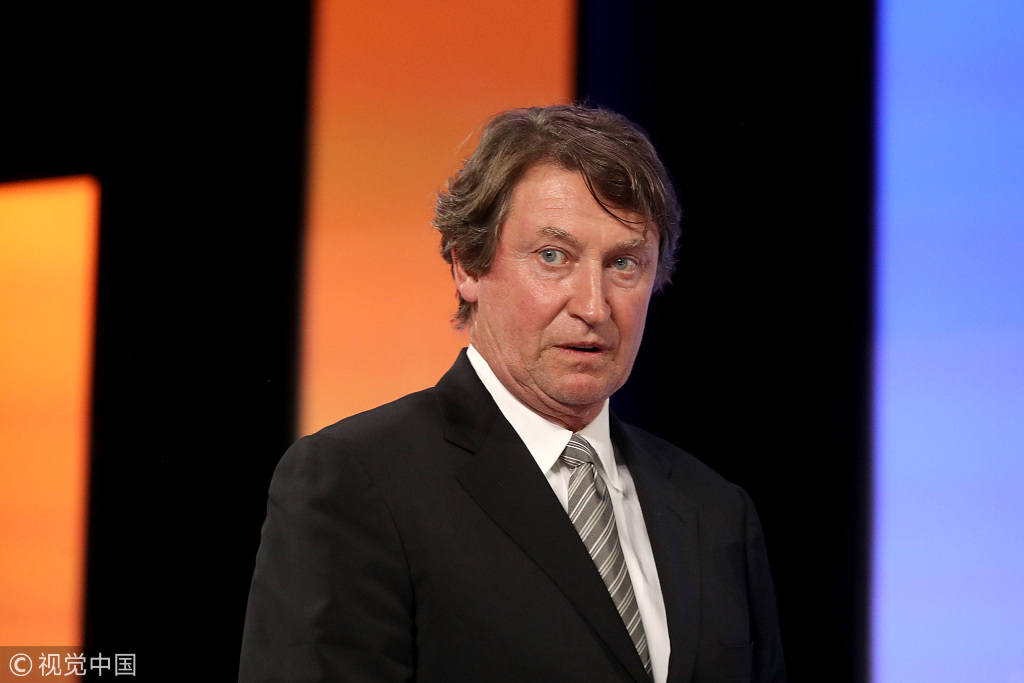 The Great One is coming to the land of The Great Wall.
Kunlun Red Star, China's lone entry in the Russia-based Kontinental Hockey League, on Tuesday announced Wayne Gretzky - aka 'The Great One' - has been appointed the club's global ambassador as part of a long-term agreement that will see the legendary Canadian involved in a comprehensive youth development program in China.
Red Star will open the KRS-Gretzky Hockey School to provide players aged 8-17 with advanced hockey training at facilities in Beijing and Shenzhen, and plans to expand the program to at least 20 locations across the country over the next five years.
Gretzky will visit China from Sept 12-18, making promotional stops in Beijing, Shenzhen and Shanghai.
"Having Wayne Gretzky on board is a tremendous boost for hockey in China," said Ao Meng, executive director of Kunlun Red Star. "His contribution to the game is incalculable. To now have him part of the growth of hockey in China in the buildup to the 2022 Winter Olympics will promote interest and participation in the sport, especially among young people."
Gretzky said the opportunity to promote the sport in a non-traditional market poses an intriguing challenge.
"I'm excited to make my first trip to China next month and partner with Kunlun Red Star to grow this wonderful game," said the 57-year-old.
"I'm looking forward to seeing more and more young players take part in the sport."
Gretzky played 20 seasons in the National Hockey League for the Edmonton Oilers, LA Kings, St. Louis Blues and New York Rangers. He won four Stanley Cup championships, a record nine Hart Trophies as league MVP and set more than 60 records en route to becoming professional hockey's all-time leading scorer.
Internationally, he led Team Canada as executive director to the gold medal at the 2002 Winter Olympics in Salt Lake City.
Kunlun Red Star is entering its third season in the KHL.
The team is in Sochi, Russia, this week for preseason games and next week will compete in the Puchkov Memorial tournament in St. Petersburg before heading to Helsinki to prepare for its season opener on Sept 3 in the Finnish capital.