Designer creates garment with 'gills'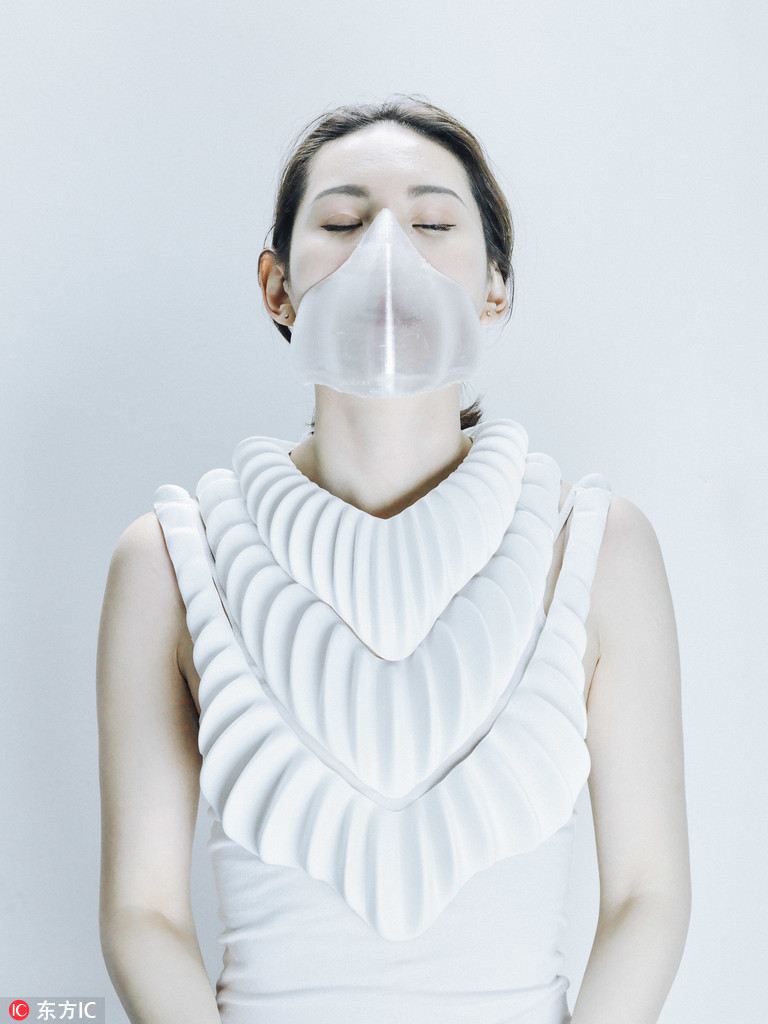 The system currently does not produce enough oxygen to sustain human breathing, but Jun is planning to test Amphibio to support underwater breathing at human scale.
Despite the chilling prediction of a flooded world the product is based on, Kamei wants to propose a more optimistic vision of such a future, where humans could live in an amphibious manner by virtue of the gill garment. "A world where humans would have a peaceful tourist dive in a neighboring church, or a night dive in the vivid streets," he said.