Perfect date night: Editors' picks for Chinese Valentine's Day dinner
11. For a grand buffet with creative cuisine, head straight to:
Aroma, The Ritz-Carlton Beijing
香溢自助餐厅,北京丽思卡尔顿酒店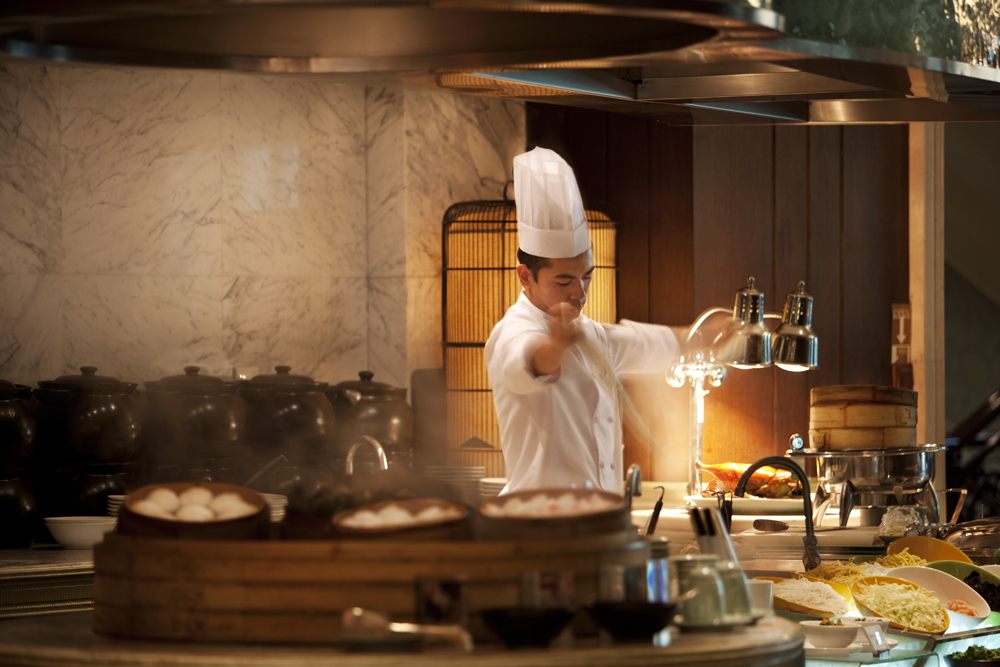 The Aroma Buffet has an international culinary flair, serving up global gourmet experiences with Eastern dishes – Chinese, Japanese, Indian and South Asian – as well as Western offerings. Exciting desserts make for sweet endings to your special day.
The Ritz-Carlton Beijing hotel embarks on a world adventure in the heart of the thriving commercial Chaoyang district in Beijing. This five-star international hotel is a perfect retreat for travelers, business people or tourists. With 305 well-appointed guest rooms and hotel suites, six exceptional restaurants, bar and lounges, the guests will experience a Beijing luxury hotel unlike any other.