Perfect date night: Editors' picks for Chinese Valentine's Day dinner
8. Want an Asian fusion with a view in Beijing? Please visit:
San Wu Tang Kitchen, Hotel Jen Beijing
三五堂,北京新国贸饭店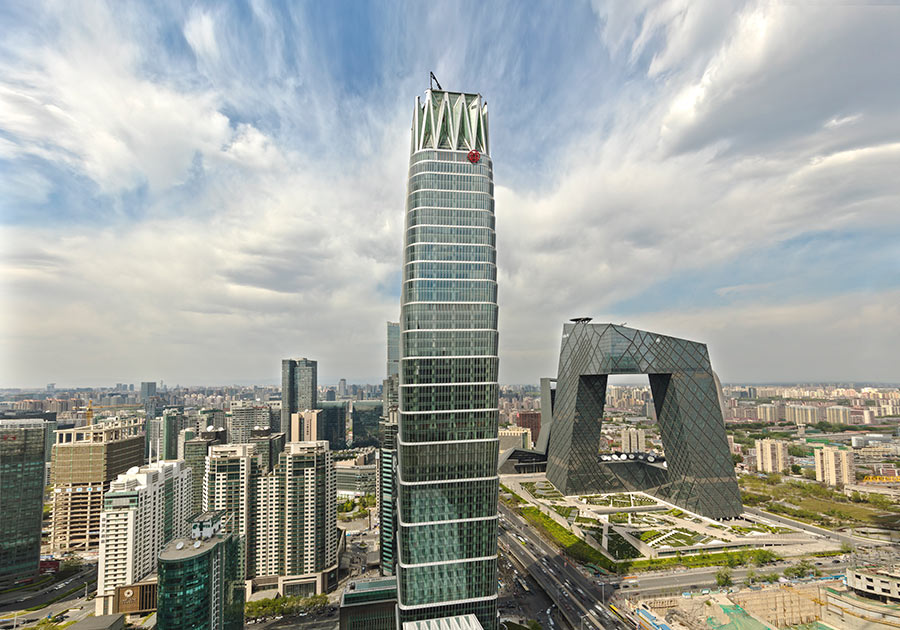 The San Wu Tang Kitchen is an all-day restaurant with spectacular views of Beijing's skyline, spacious seating, and a separate "private" bar and dining space for up to 100 guests. The kitchen provides savory dinners from a menu of healthy, balanced cuisine. Hotpot specialties with classical ingredients such as Argentina red shrimp and prawns are ready to satisfy your taste buds.
Located in Beijing's Central Business District (CBD), Hotel Jen Beijing offers travelers fuss-free service with a refreshing sense of adventure, and puts the city right at their doorstep with a lively gastro pub, restaurants, smart meeting spaces and a fitness center.