9 dead, 16 injured in Taiwan hospital blaze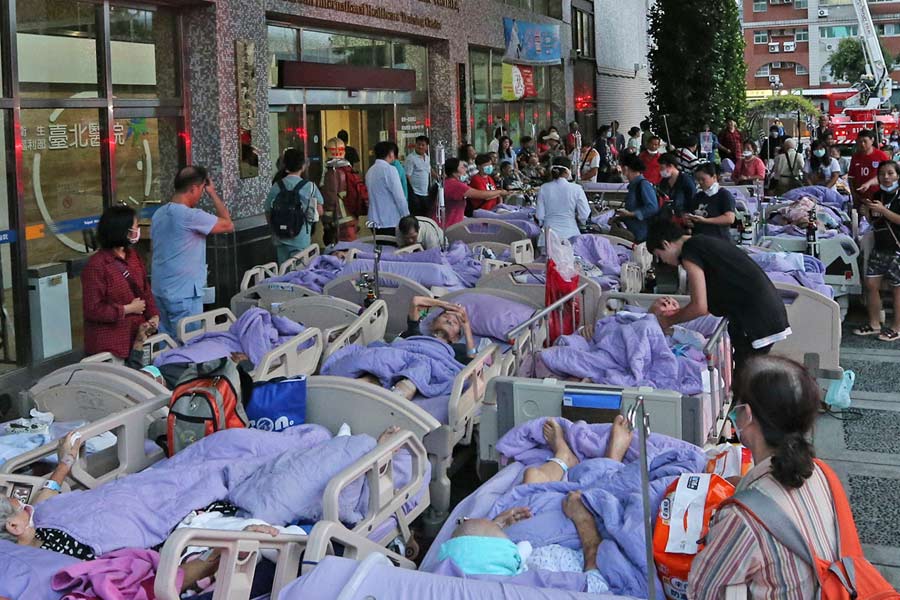 TAIPEI — Nine people died and another 16 were injured after a fire at a hospital in New Taipei City, local authorities said on Monday.
"We are pained by the accident and express our condolences to our Taiwan compatriots who lost their lives, to the bereaved families and to the injured," said Ma Xiaoguang, spokesman for the Taiwan Affairs Office of the State Council.
The fire started on a seventh-floor ward at Taipei Hospital at around 4:30 am on Monday. There were 33 patients on the floor at the time, most aged over 50.
A nurse discovered the fire, and the four patients in the ward were safely evacuated, China Times reported.
Life-support machines for some patients had shut down, and they were unable to breathe during the evacuation procedure, while others suffered from smoke inhalation, media reported.
"When we arrived, there were flames shooting out of the ward. The rest of the wards on the floor were filled with heavy smoke," said a firefighter surnamed Chen.