Trade conflict is a lose-lose game
Share - WeChat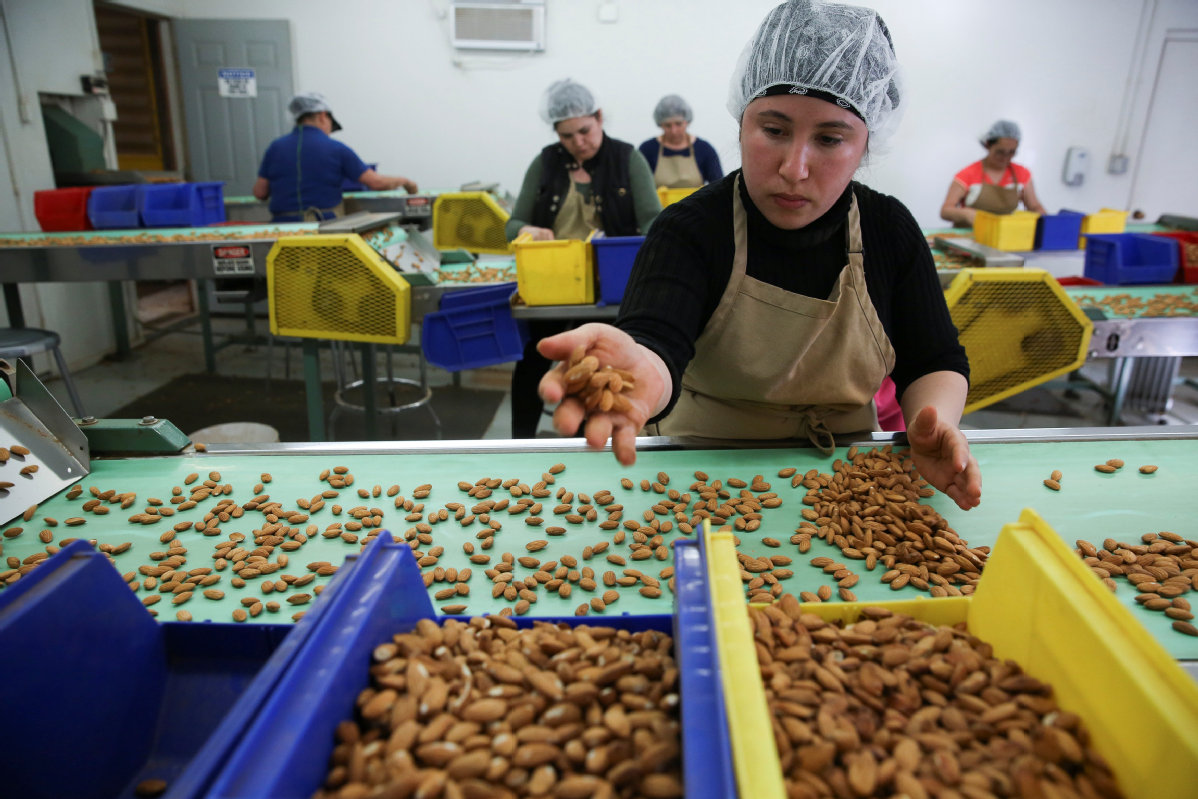 After many years of rapid growth, serious trade tensions have emerged between the United States and China. Since open trade is key to avoiding significant economic and environmental costs and help ensuring food security and nutrition, the ongoing trade conflicts have the potential for disastrous outcomes, as China and the US are key players in global agricultural trade.
US agricultural exports averaged $142 billion per year between 2013 and 2015, accounting for more than 20 percent of production by US farmers and ranchers (USDA 2018). For commodities such as soybeans, wheat and cotton, more than half of the production is exported. Last year, for example, US exports to China alone were more than $12 billion for soybeans, $971 million for cotton, $835 million for sorghum, and $237 million for pork (Zheng et al. 2018).
So, unless the US-China conflicts are resolved, there will be major lose-lose outcomes for both parties — and for agricultural markets across the world.
On July 6, Washington imposed the first wave of tariffs on $34 billion worth of Chinese goods, prompting immediate retaliation from Beijing. China has included soybeans, wheat, corn, sorghum and pork in its list of import tariffs. Among these commodities, soybeans alone could result in major consequences for the US and China, as well as the global agricultural market.
For the US, the tariff would result in annual losses of $1.5 billion to $3 billion in export revenue (Wang 2018). US domestic prices would fall by nearly 4 percent and production would decline by 1.6 percent (Zheng et al. 2018). The tariff would reduce US soybean exports to China by 17 million metric tons to 32 million tons, with most of these imports replaced by suppliers from other countries, such as Brazil (Taheripour and Tyner 2018). China's domestic soybean production would increase by 3 to 5 percent, pulling resources out of other farming activities in which China is a lower-cost producer (Taheripour and Tyner 2018). China's economic welfare would decline, too, due to higher soybean prices, with the country losing about $3 billion a year (Taheripour and Tyner 2018).
Similar impacts are projected for other crops, though to a lesser degree. For instance, sorghum exports to China would decrease by 23 percent, and US domestic prices for sorghum would fall by more than 10 percent — due to high dependence of US sorghum on Chinese demand (Zheng et al. 2018).
Escalating trade disputes could also lead to major shifts in global agricultural markets. Brazil, another major player in the global soybean market, has increased soybean production by 189 percent from 2000 to 2016, while US production increased by 56 percent (Taheripour and Tyner 2018). Since China also imports huge amounts of soybeans from Brazil, any changes in trade policies would have large implications for Brazil. The US in turn would export more soybeans to the European Union and other countries. For pork, Germany, Demark, Canada and Mexico could expand their share of the Chinese market (Wang 2018).
Such shifts could have major impacts on many other countries as well. For instance, China purchased a third more soybeans from Brazil this year compared with 2017, driving up soybean prices in Brazil. On the other hand, declining US exports to China would decrease US domestic prices, and cause exports to be diverted to other countries (Smaller and Laborde 2018). Trade costs would increase as trade patterns are distorted. The ongoing trade disputes and subsequent protectionist policy responses, such as the $12 billion emergency aid to farmers announced by the US, can also place low-income producers in developing countries at greater risk.
In the shorter term, proactive policies will be needed to foster sustainable and more resilient food systems that can weather volatilities, including trade. For example, strengthening legal frameworks and policies can help guard against unsustainable land grabs and subsequent environmental degradation. As trade disputes persist and lead to changes in domestic consumption and production patterns, it has become even more important to promote sustainable agricultural practices and investments.
In the long run, promoting a trade system that is open, fair and transparent is key to avoiding lose-lose outcomes for the US, China, and other countries. Trade can contribute to improved health and nutrition by diversifying the supply of healthy food and lowering food prices. Furthermore, trade is an important element for food systems to be more productive, efficient, and inclusive. It will be critical to support open trade with active policies and strong institutions, in order to encourage cooperation and coordination, and address trade-related externalities.
The author is director general of the International Food Policy Research Institute.
References
Smaller, C. and Laborde, D. 20180. "Could a U.S. – China trade war lead to a new wave of land grabs?" International Food Policy Research Institute. https://www.ifpri.org/blog/could-us-%E2%80%93-china-trade-war-lead-new-wave-land-grabs
Taheripour, F., and W.E. Tyner. 2018. "Impacts of Possible Chinese 25% Tariff on U.S. Soybeans and Other Agricultural Commodities." Choices. Quarter 2. Available online: http://www.choicesmagazine.org/choices-magazine/theme-articles/us-china-trade-dispute-and-potential-impacts-to-agriculture/impacts-of-possible-chinese-25-tariff-on-us-soybeans-and-other-agricultural-commodities
United States Department of Agriculture (USDA). 2018. Percentage of U.S. Agricultural Products Exported. Foreign Agricultural Service. https://www.fas.usda.gov/data/percentage-us-agricultural-products-exported
Wang, H.H. 2018. "Impacts of the Tariff between U.S. and China on American Agriculture" Purdue AgEcon Policy Briefs (PAEPB-2018_5). Department of Agricultural Economics, Purdue University, April 17, 2018. Available at: https://ag.purdue.edu/agecon/Pages/PAEPB-2018_5.aspx.
Zheng, Y., D. Wood, H.H. Wang, and J.P.H. Jones. 2018. "Predicting Potential Impacts of China's Retaliatory Tariffs on the U.S. Farm Sector." Choices. Quarter 2. Available online: http://www.choicesmagazine.org/choices-magazine/theme-articles/us-china-trade-dispute-and-potential-impacts-to-agriculture/predicting-potential-impacts-of-chinas-retaliatory-tariffs-on-the-us-farm-sector
Most Viewed in 24 Hours
China Views