Much ado about isoniazid and dog owners' irresponsibility
Share - WeChat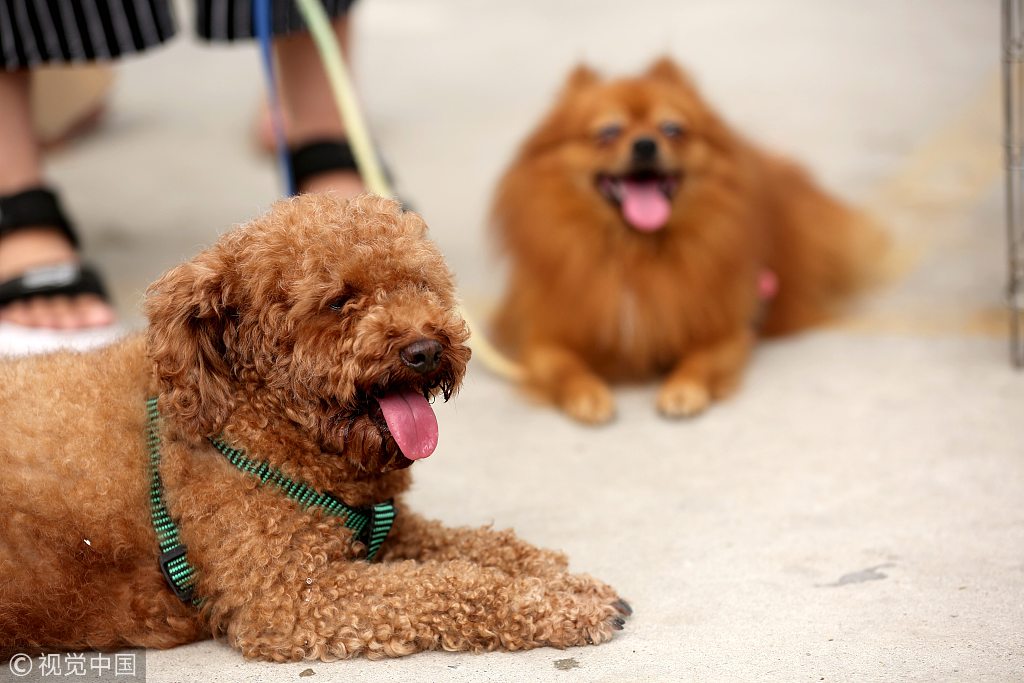 An anti-bacterial compound used in the treatment of tuberculosis but not so well known to people suddenly created a buzz on China's search engines and social networks. By Friday night, domestic search engine baidu.com showed 5.79 million search results for the compound, while Sina Weibo, China's equivalent to Twitter, recorded 50 pages of discussions on it.
But relax, the intensive search on isoniazid has nothing to do with public health. The buzz was created by a WeChat story saying isoniazid is harmful to dogs and calling on people to scatter isoniazid pills in their communities so that unleashed dogs would eat them and die.
Obviously, the writer of the story does not care a bit about dogs, which many believe are a man's best friend. And despite being a self-proclaimed popular science writer, he doesn't know that even if a normal person (that is, a person not suffering from tuberculosis) takes isoniazid by mistake, he/she could develop serious health problems.
For long, many medical professionals have considered isoniazid as harmful to the liver, and the drug was on the World Health Organization's carcinogen list in 2017.
The WeChat story has been deleted. But by that time it had already been read hundreds of thousands of times and carried by hundreds of websites. In fact, some readers thanked the author of the story, who calls himself "Mr Zhang", for his advice.
But hopefully, those readers won't put Mr Zhang's advice to practice. Even if the scattered isoniazid pills do not harm humans, they could poison dogs. And the owner of a poisoned dog could file a civil or criminal lawsuit against the people who scattered the isoniazid pills because dogs are the legal property of their owners, and the intentional destruction of any property is a crime.
Isoniazid is a prescription drug. Still, within 24 hours of the WeChat story gaining popularity, all online shops on domestic e-commerce platform taobao.com had withdrawn isoniazid from their items for sale to avoid legal trouble. However, the anger of Mr Zhang and his supporters is understandable. The uncivilized behaviors of certain dog owners have long been a headache for urban residents, which include allowing dogs to poop in parks, even on pavements, leaving them to bark late at night, and walking them in public places without a leash.
While the first two habits disturb neighbors, the last one poses a real threat to the public as an unleashed dog could attack a person for no reason. In 2016, rabies caused 644 deaths in China, most of them caused by dog bites-only India registered more rabies-related deaths. The exact number of dog attacks on people is not available, but data show about 15 million people in China had taken rabies vaccine by 2011. It is thus safe to conclude that dog attacks are not rare in China.
To change the situation, it is important to drive sense into careless dog owners, which in turn requires strict regulations. Ironically, though, most big cities in China have local regulations on pet dogs, which require dog owners to leash their dogs while walking them, but there is no clear law enforcement agency for the purpose. As a result, the regulation is good only on paper.
The need therefore is not for new regulations, but for strict enforcement of the existing regulations. There is also a need to ensure that those dog owners who do not leash their dogs while walking them are duly punished. But that does not mean those who try to poison the dogs in the communities should escape punishment, because they will also threaten public health. Only when the existing laws and regulations are strictly enforced will the conflict between dog owners and other citizens end.
The author is a writer with China Daily. zhangzhouxiang@chinadaily.com.cn
Most Viewed in 24 Hours
China Views