JD to monetize logistics assets
Share - WeChat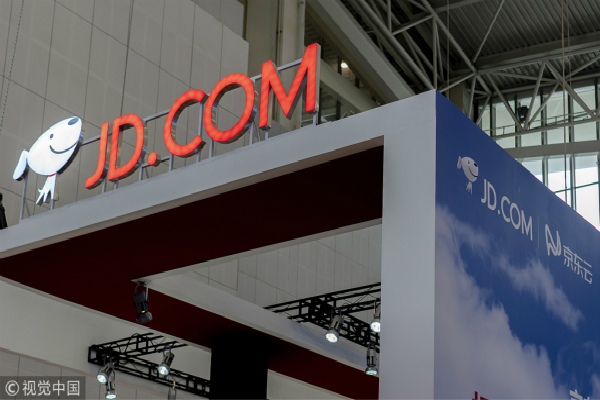 E-commerce giant JD has announced it will establish a logistics assets management company to revive profits amid fierce ongoing competition with Alibaba Group Holding Ltd across retail, logistics and finance.
The separate unit will develop, monetize and operate JD's logistics assets, said Sidney Huang, chief financial officer of JD, in a conference call.
He said the company aims to monetize its logistics properties - including 2.5 million square meters of warehouse space - to compensate for part or all of the additional investments.
Liu Qiangdong, chairman and CEO of JD, said: "We will continue to prioritize technology innovation to empower our partners with enhanced capabilities and improved efficiency."
JD reported a net revenue of the second quarter of 122.3 billion yuan ($17.8 billion), an increase of 31.2 percent year-on-year. Net service revenue amounted to 11.8 billion yuan, an increase of 51 percent from the same period in 2017.
Technology and content expenses increased by 79.8 percent to reach 2.8 billion yuan in the second quarter of 2018, up from 1.5 billion yuan during the same period last year. The company put the increase down to its continual investment in research and development personnel, and technology infrastructure.
Its Q2 net profits dropped to 478.1 million yuan, compared to 976.5 million yuan in Q2 2017.
Revenue from logistics and other services rose 151 percent in the first half of the year.
Annual active customer accounts increased by 21.5 percent to 313.8 million in the 12 months ended June 30, 2018.
Lu Zhenwang, CEO of Wanqing Consultancy in Shanghai, said JD has to seek new business growth points, adding its spending on establishing an intelligent delivery network and developing advanced automation technologies is very high.
The e-commerce behemoth has been investing heavily in technology innovation. In April, JD launched its open artificial intelligence platform, NeuHub, offering a set of services ranging from natural language processing, speech recognition, computer vision and machine learning.
In June, Google invested $550 million in JD as part of a new strategic partnership. The companies will work together to explore joint development of retail solutions, enabling personalized and seamless shopping experiences in multiple regions around the world.