Nation gives some deep thinking to philosophy
Share - WeChat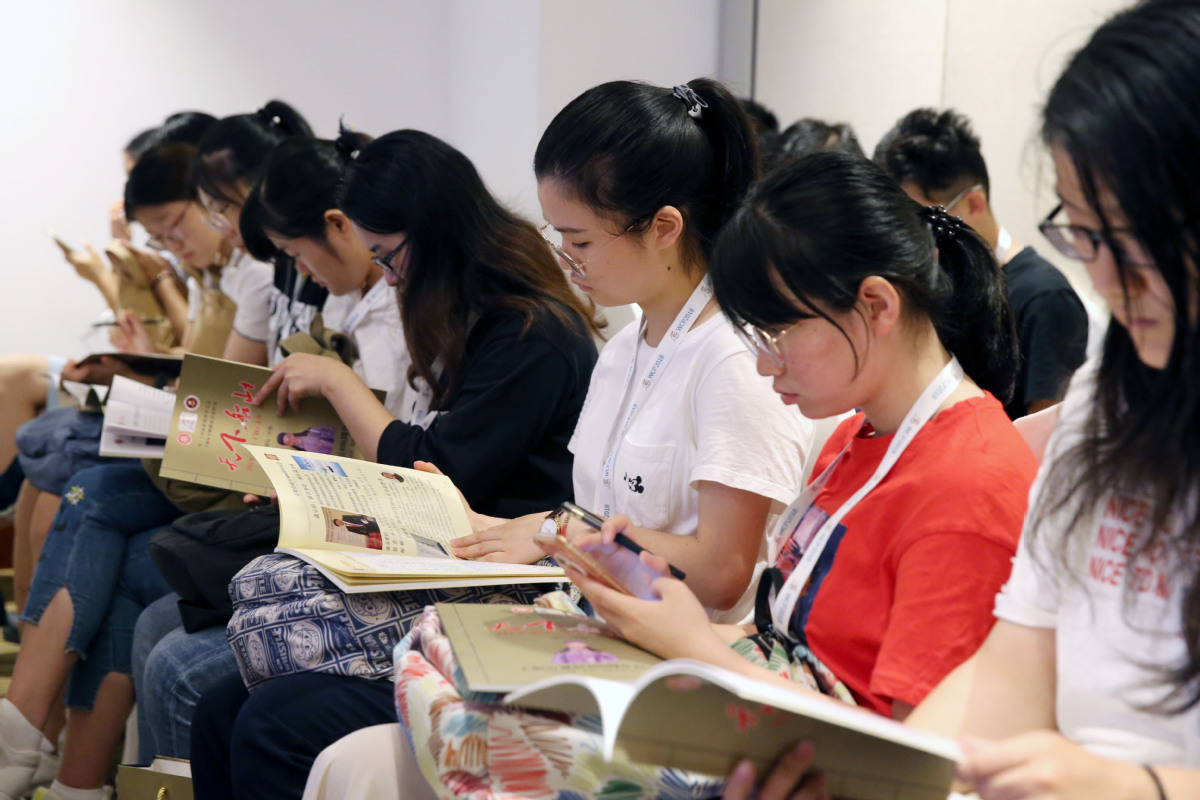 Chinese insights
The Beijing meeting also has symbolic meaning and practical value in the eyes of many, including the participants, as it provides global philosophical circles with inspiration from China.
Luca Maria Scarantino, secretary-general of the federation, said, "We perceive a growing awareness that what we usually term 'philosophy' is dramatically defective without the intellectual legacy of Chinese philosophy, culture and spirituality.
"Because of its inclusiveness and scholarly influence, this Congress may therefore represent a historical opportunity for reassessing the sense of philosophy, for enhancing the theoretical diversity of philosophical concepts, and for rethinking in widely comprehensive ways the notion of 'being' - or 'becoming' - human."
Mogobe Ramose, a professor of philosophy at the University of South Africa, thinks that the Confucian virtue ren, which denotes the feeling of a virtuous human experience, shares similarities with ubuntu, a term used in Bantu languages to mean humanity, or "the belief in a universal bond of sharing that connects all humanity".
This is because both require us to put ourselves in the place of others and spread love from oneself to others.
Graham Parkes, a professor of philosophy at the University of Vienna in Austria, urged people to care more about living creatures beyond humans.
The thoughts in traditional Chinese philosophy that all exists in qi - believed to be a vital force forming part of any living entity - and that all things form an organic whole are what modern times need most, he said.
The Congress has 99 sections of contributed papers: including one entitled "Chinese philosophy" with four sub-headings: Pre-Qin philosophy (221BC-207BC); Philosophy from the Han (202BC-220) to the Qing (1644-1911); Modern Chinese philosophy; and Contemporary Chinese philosophy; as well as Confucian Philosophy, Buddhist Philosophy and Taoist Philosophy.
There is a new section entitled Contemporary Philosophies in China, in recognition of the fact that not all philosophy in the country is Chinese, and also a separate section on Marxist Philosophy.
Moran added: "Clearly, these new sections are meant to reflect the complexity of the Chinese tradition of philosophy ... . We have much to learn from one another if we open our ears and our hearts and come prepared to have our presuppositions challenged in an atmosphere of friendly and supportive collegiality."