Investigation confirms obscene behavior by Beijing abbot
Share - WeChat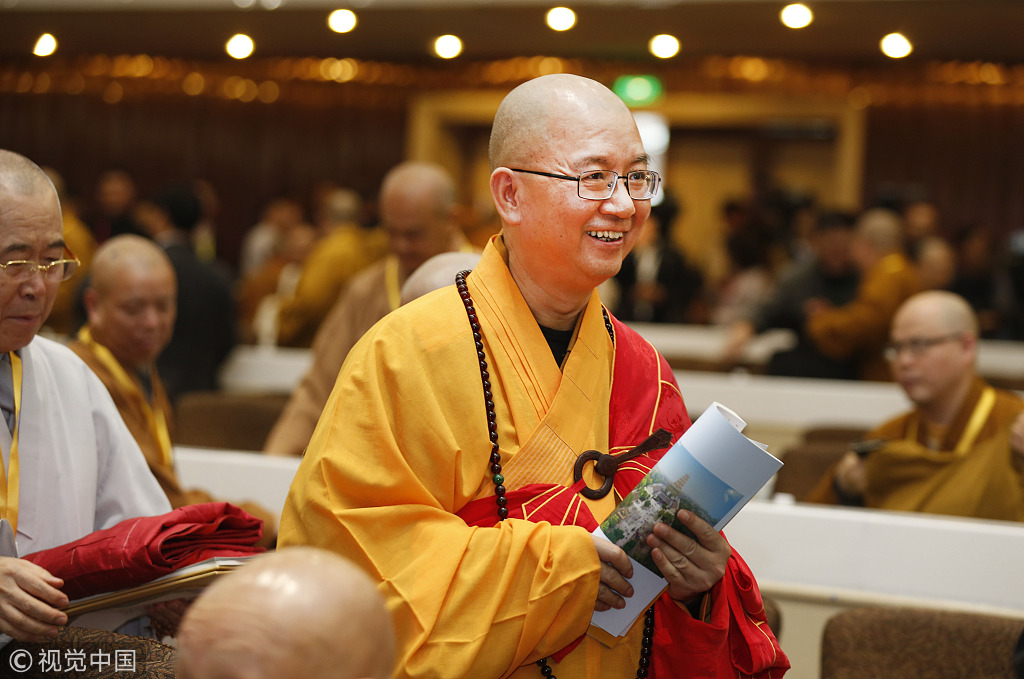 An accusation that Master Xuecheng, abbot of the Beijing-based Longquan Temple and former head of the Buddhist Association of China, sent female monks obscene messages is true, China's top religious affairs regulator said on Thursday.
Verification came after an accusation against Xuecheng in early August in a 95-page report of various violations, including sexual harassment of several nuns, illegally expanding the scale of the temple and embezzling donations from believers.
Investigations found Xuecheng is suspected of violating Buddhist precepts by sending female monks obscene messages, and will receive punishment according to the constitution of the Buddhist Association of China, the State Administration for Religious Affairs said in a statement.
The allegedly illegal construction of the temple was found to have no construction license, and the use of a large amount of temple funds was found to be in violation of financial management regulations. Related departments are investigating the problems, it said.
The reported sexual harassment is still under investigation by Beijing public security, according to the statement.