VIPKID teams up with US educational publisher
Share - WeChat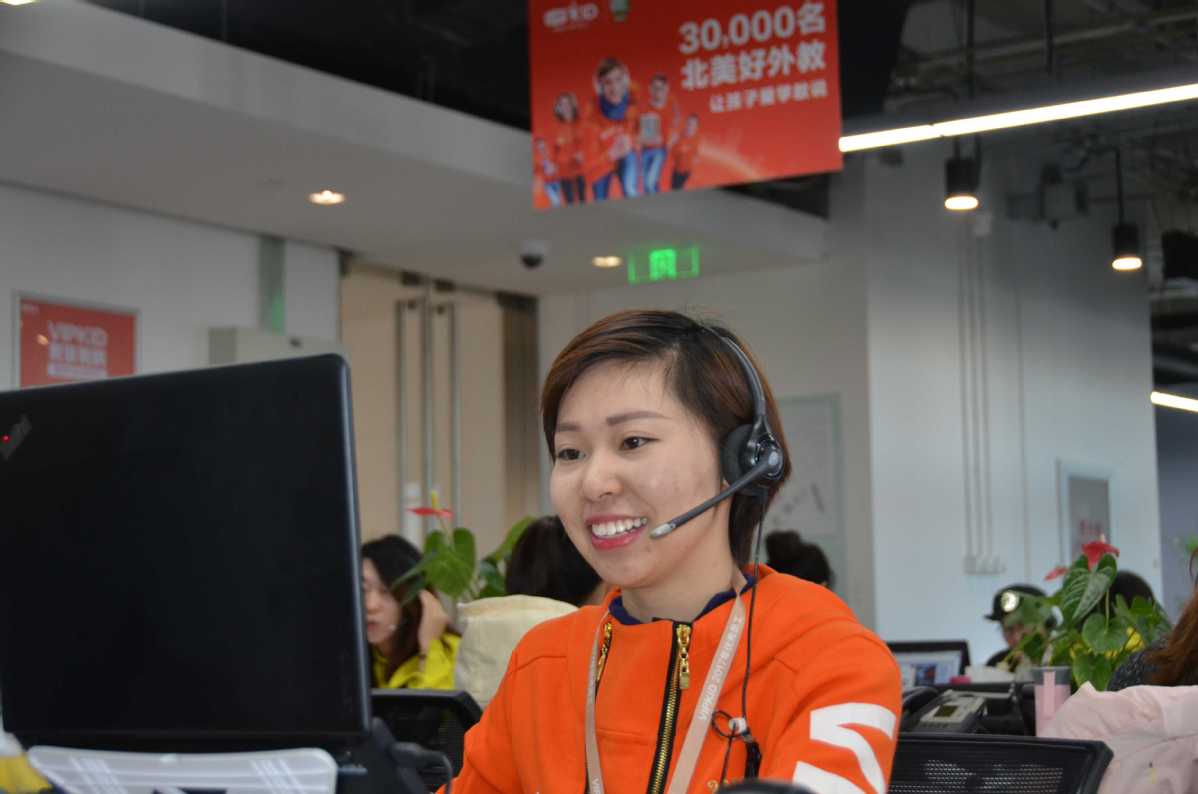 Chinese online education startup VIPKID inked a strategic partnership with United States educational publisher Houghton Mifflin Harcourt on Tuesday, as part of its accelerated research and development efforts to consolidate its leading position in the country.
Through the deal, Beijing-based VIPKID became the world's first online education company to gain a license to use all of HMH's copyrighted curricula in the K12 (kindergarten through 12th grade) sector.
Analysts said the agreement was a "wise" step, since high-quality content plays a decisive role for leading online education companies.
Under the partnership, VIPKID will be authorized to use HMH's three curricula, which are widely used in the United States - Journeys, Escalate English and Collections. Journeys alone has been adopted by 6.7 million primary and middle school students in the US.
"The cooperation is not simply about introducing foreign textbooks", said Mi Wenjuan, founder and CEO of VIPKID, "as we will further develop the content to better suit the needs of Chinese kids."
Mi said the company will join hands with a total of 20 top educational institutions over the next five years to offer Chinese children more personalized and high-quality education experiences.
Analysts noted leading Chinese online English language education companies are scrambling for cooperation deals with world-leading publishers, as it takes a lot of time and money to develop teaching materials from scratch.
"It's wise that VIPKID is introducing curricula that are already mature and popular worldwide, while insisting on developing its own products," said Lyu Senlin, founder and chief researcher at Learneasy Times Online Education Research Institute, an industry research consultancy.
"Such efforts are beneficial to its long-term development and at the same time its brand development in the country," Lyu said.
HMH's curricula have reached over 50 million students in more than 150 countries and regions.
"China is a vital part in HMH's global strategy," said Sam Bonfante, senior vice-president of HMH global markets. "VIPKID, linking 500,000 students and 60,000 teachers, is a Chinese innovation to combine education with technology."
He said VIPKID's strengths in R&D can help make HMH's curricula become more suited to the online learning process. Both parties will work together to integrate superior resources to help students not only in China but also across the world, according to Bonfante.