Coca-Cola embarks on 'healthy' growth route
Share - WeChat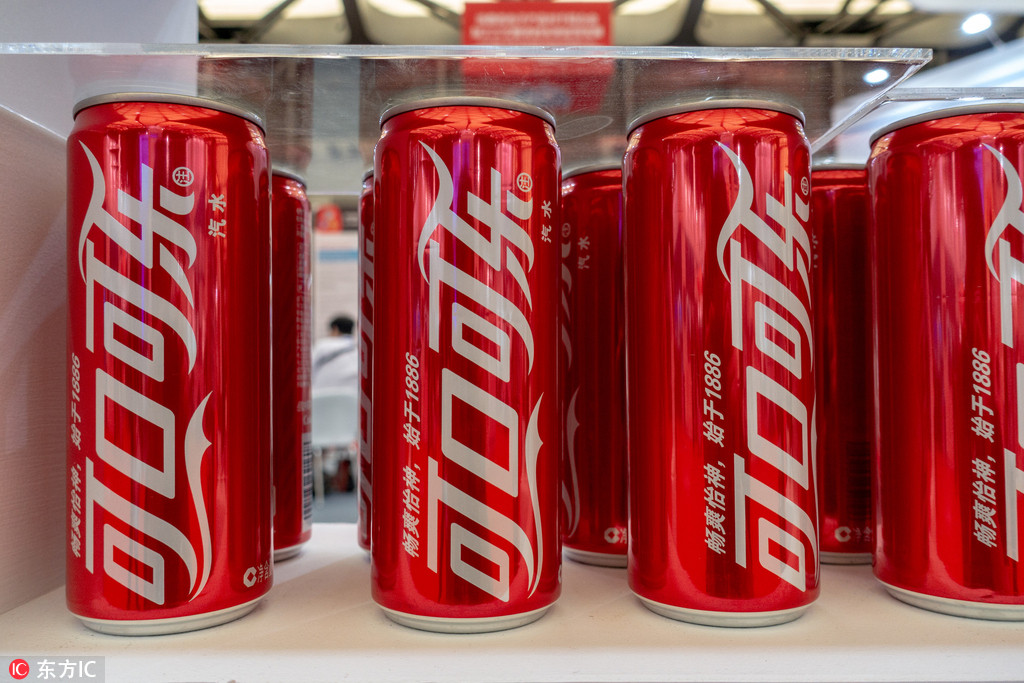 Coca-Cola Co, the world's largest beverage maker, is diversifying its product range in China by introducing more healthy and functional products to cater to the changing consumer preferences in the country.
According to Curt Ferguson, president of Coca-Cola Greater China, the "next big thing" in the Chinese beverage market is products with more functional benefits, especially those that focus on health and wellness. The US beverage maker will also consider launching products based on traditional Chinese medicine, he said.
In addition, Coca-Cola, which is already the top juice provider in China, will expand its range of juice products, with an added focus on premium brands, he said.
The added focus on functional beverages and premium products has been necessitated due to the rapid growth of the middle-income group in China and shifting tastes across various age categories, said Ferguson.
Such a trend was already visible when Coca-Cola rolled out new products like sugar-free Sprite with fiber in March and two ready-to-drink tea products in North China and South China in the second quarter of this year.
In June, Coca-Cola upgraded one of its bottled water series by adding fiber to it in China. In August, the company localized the Japanese version of Coca-Cola Plus in China, which also has fiber.
With this, Coca-Cola has introduced more than 60 products under 20 brands in China. The double-digit growth of the company in the country during the second quarter of this year has to some extent proved the popularity of the newly released products, according to Ferguson.
Coca-Cola's growth momentum in China can be attributed to the general escalation of the consumer goods sector from last year on the back of government policies to boost consumption and further opening-up, consumer centric approach in the market and people's increased disposable income, he said.
The total market size of the beverage industry in the nation rose for the seventh consecutive year in 2017 to 570 billion yuan ($83.7 billion), according to global market consultancy Euromonitor International. Bottled water and ready-to-drink tea were the two largest sales contributors, followed by carbonates, juice drinks and functional drinks.
Since its return to China in 1979, Coca-Cola has established 45 factories in the nation and employs over 51,000 people. Although China is now the third-largest contributor to Coca-Cola globally, Ferguson believed that the market performance in China is just "scratching the surface".
"For non-alcoholic ready-to-drink products, it is about six to eight servings of commercial beverages for each consumer a day globally. That is less than one in China. So they have tremendous business potential here," he said.
Summer Wang, equity analyst from investment bank Jefferies Hong Kong Ltd said that China's beverage market is far from fully developed.
"There is ample room for current nascent subcategories to grow into addressable markets at some point," she said. "Category segmentation and innovation will be the primary growth drivers of the beverage industry, which has fragmented channels and diverse needs."