Fatal knife attack in E China ruled as justifiable defense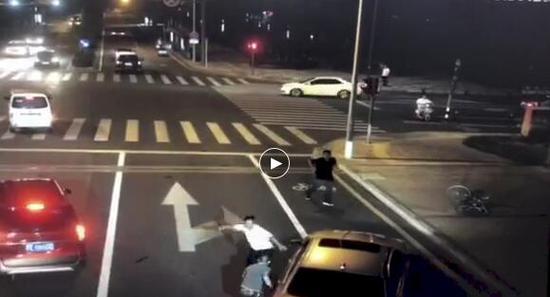 Liu Hailong, the victim
Liu Hailong was born in 1982 in Northwest China's Gansu province. He has been jailed several times on charges including robbery, blackmail and theft.
In 2001, he was sentenced to four years and six months in prison on charge of theft in Beijing. In 2009, he was sentenced to three years in prison on charge of vandalism in Kunshan. In 2013, he had a dispute with a man surnamed Xu, and fought him with a folding knife, causing Xu left pleural effusion. In 2014, he was sentenced to 15 months in prison on charge of affray and intentional assault in Kunshan.
He was awarded a Samaritan certificate in March by Jiangsu Justice and Courage Foundation for providing clues to the police to crack a case.
He operates a pawnshop in Kunshan.
Yu Haiming, the suspect
Yu is a manager of engineering department in a restaurant in Kunshan. A colleague of him described him as kind, easy-going, optimistic, hard-working and having good relation with other colleagues.
He arrived at 8 am at the restaurant every day, a hour earlier than the working time, and stayed until 9 or 10 pm, the colleague said.