Xi Jinping's remarks on China-Africa ties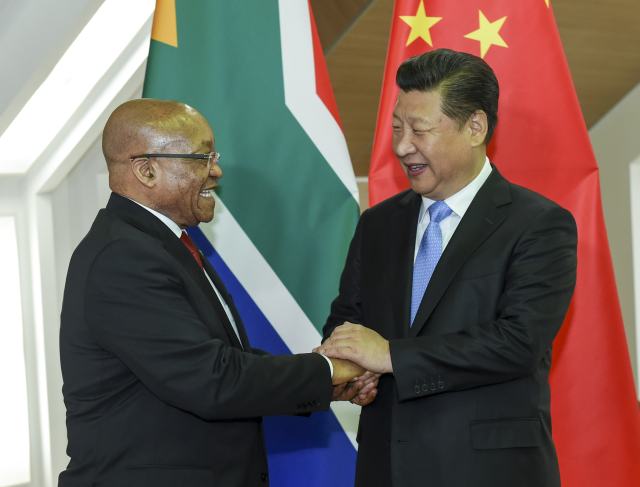 China and Africa are always a community of common destiny and common interests. Enhancing solidarity and cooperation with African countries has always been a cornerstone for China's foreign policy.
---meeting with then South African President Jacob Zuma ahead of the BRICS and Shanghai Cooperation Organization summits in Ufa, Russia, July 9, 2015
China has always adhered to the principle of "African issues should be addressed by the African people in the African way". China will never interfere in internal affairs of the African countries.
---meeting with then African Union Commission Chairperson Nkosazana Dlamini-Zuma in Pretoria, South Africa, Dec 3, 2015