BRI is the path to prosperity and peace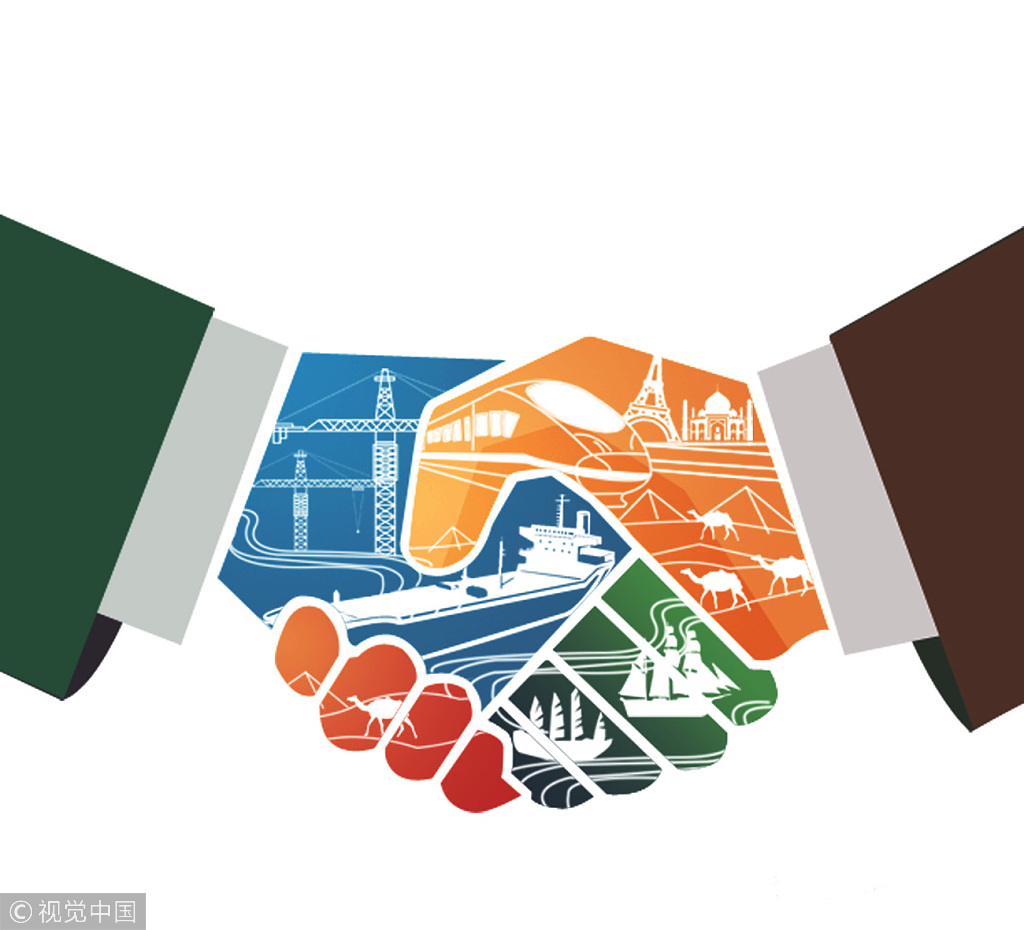 In these days of world-changing and, dare I say, world-threatening times, it's comforting to know somewhere in the world there are countries doing their utmost to achieve something other than death, destruction, self-aggrandizement and domination.
The Belt and Road Initiative, led by the People's Republic of China, is like a breath of fresh air to a drowning man. For many years the domination of Western finance and industry has brought wealth and good living to that part of the world — often at the expense of others, who have been powerless, held back and unable to join in with the good times. Loans for infrastructure improvements have only been granted with heavy conditions attached, and with the aim of putting the recipient into heavy debt. But when financing Belt and Road projects, China always adheres to an economic benefit-oriented approach, provides loans based on the actual conditions of the recipient country, supports project construction and avoids creating new debt risks or fiscal burdens for the host.
With this project, there is light at the end of the tunnel for underdeveloped countries, and the prospects for peace and prosperity for many, instead of a select few, is on the horizon.
Statistics and facts can be very tiresome to read, but here are just four that give an idea of the massive investment in the project, and the benefits it will bring.
• More than $900 billion in projects are planned or underway.
• Chinese investment in 59 countries covered by the Belt and Road initiative totalled $14.4 billion in 2017.
• Ongoing projects under the initiative, which covers more than 60 countries, include China to Europe direct cargo train links and railways through Laos, Pakistan and Thailand, as well as motorways in Kenya. Also in Kenya, a $3.2 billion railway. The first part extends from Nairobi to the port of Mombasa. Eventually the line will extend to Uganda, Rwanda, South Sudan and Ethiopia, placing Kenya at the center of a railway network that will transform the region.
• Ethiopia, which is land-locked and has almost no oil, minerals or timber to export, borrowed billions to build a freight and passenger railway from its capital Addis Ababa to a port in its neighbouring country of Djibouti. Ethiopia will be using this infrastructure to export manufactured goods to, and to import fossil fuels from, the global market.
You may ask, as a Westerner why do I feel so positive about the idea? Why should I support something that could be seen as a threat to my way of life, my economic prospects? The answer is simple for me. Many people in the so-called West and in Europe do not benefit so much at the moment. There is great wealth, but it's great wealth for the few. A projected new railway would only be built if vast amounts of profit could be taken from its building and its operation. The new railway from Addis Ababa to the port in Djibouti has been laid down to give desperately needed access to markets. Certainly, China will benefit from this and other projects, but so will the people of both Ethiopia and Djibouti. That's the brilliance of it — the projects of the BRI are mutually beneficial.
But prosperity and better living standards for so many people are not the only benefits from this initiative. The greatest benefit to all involved will be peace and goodwill, brought about from the mutual trade and cultural understanding of the countries taking part. When we trade with each other, we talk to each other, we work with each other and we understand each other. We all benefit, and so there is a greater chance that peace will prevail.
The financial result of this initiative will be increased trade and wealth for all. If there is a political result, it will be peace and security from war. All are achievable with the Belt and Road Initiative.
Chris Dodd is a retired train driver and a member of the Associated Society of Locomotive Engineers and Firemen.
The opinions expressed here are those of the writer and do not represent the views of China Daily and China Daily website.
Most Viewed in 24 Hours
China Views