Sinosteel plans African growth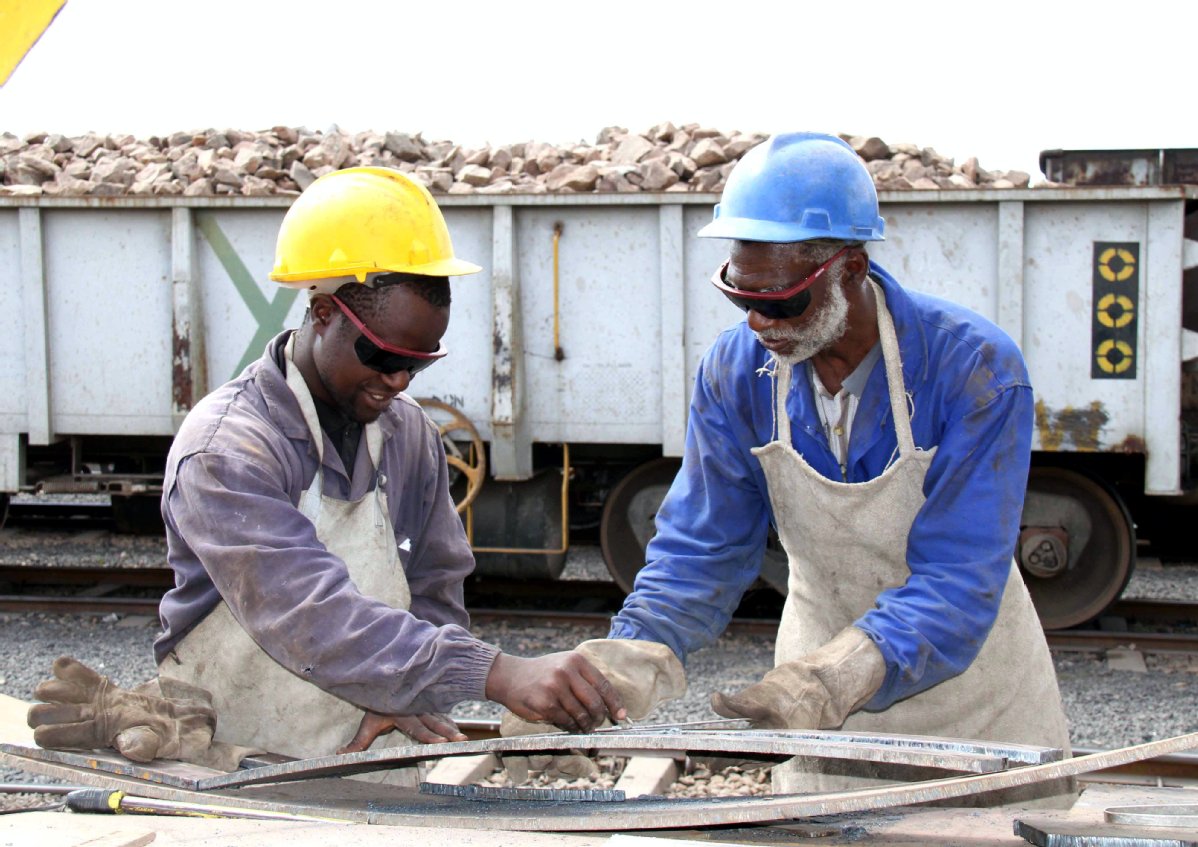 Beijing-based Sinosteel Group Corp Ltd said it would bring more advanced metallurgical technologies to the African continent, speeding up the use of technological new materials while providing more EPC services in African countries.
Africa has always been a major target market for Sinosteel's global industrial layout with rapid growth in recent years, said Xu Siwei, chairman of Sinosteel, during a high-level dialogue between Chinese and African leaders and business representatives held in Beijing on Tuesday.
The company will also further strengthen cooperation with other domestic enterprises to jointly promote the construction of metallurgical engineering projects, he said.
According to Xu, the company will mostly focus on the exploration of chromium and iron resources in Africa, accelerating the integration of chrome and iron ore resources in southern parts of Africa including South Africa and Zimbabwe.
Ever since entering South Africa in 1996, the State-owned metallurgical and mineral resources developer and processor has three chromium resources companies, with more than 140 million tons of chrome ore resources under its control, 14 times China's reserves.
The company has an annual ferrochrome production capacity of up to 1 million tons, while it also aims to create a world-class chromium resource enterprise to lay a solid foundation for the development of the stainless steel industry in China.
An analyst believes cooperation between China and Africa in developing the mining sector is a win-win scenario, as Chinese companies enjoy advantages in technology, marketing, management and fundraising while African countries are rich in resources.
Zhu Yi, senior analyst of metals and mining at Bloomberg Intelligence, said deposits of chrome, which is smelted to produce ferrochrome, a raw material used in the making of stainless steel, play a significant role in energy security in China while Africa could also explore its mining resources and increase its employment rate, while developing its own infrastructure with foreign investment.
"Chinese producers have been going overseas to seek mining resources such as iron ore to ensure stable and low-cost supplies, as the nation sees its dependency rate on imported iron ore exceeding 80 percent," said Zhu.
According to Zhu, the overseas expansion of Chinese companies consists of not only purchasing mining resources but also construction of a production chain and building up local communities.
"By constructing infrastructure such as roads and ports that are needed to ship the ore, China could also export mining equipment and other related products while importing the necessary raw materials for metal making," she said.
As a large-scale multinational corporate group providing services for the iron and steel industry and steel and iron manufacturers, Sinosteel is one of the first enterprises implementing the national strategy of "going abroad" and fulfilling the globalized operations.