Aid not 'neocolonialism' or 'wasteful'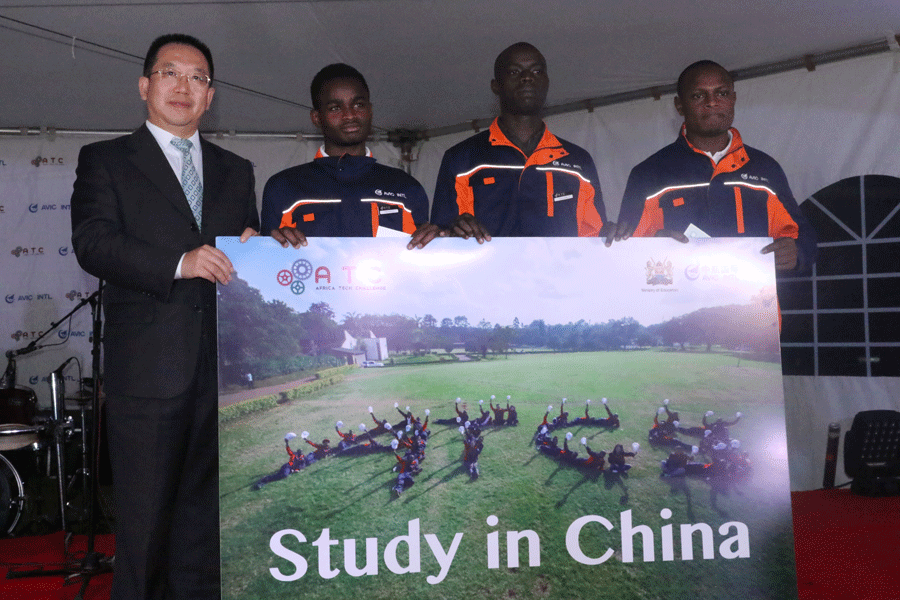 Editor's note: At the summit of the Forum on China-Africa Cooperation, which concluded on Tuesday, President Xi Jinping announced eight action plans for Sino-African cooperation, pledged $60 billion for Africa's development, and cancelled the debts of the least developed African countries. These moves should be seen for what they are-endeavors to boost mutual benefit-not as examples of" neocolonialism" or "waste of money". Three experts share their views on the issue with China Daily's Liu Jianna. Excerpts follow:
Help African nations help themselves
The FOCAC summit in Beijing has charted the course for deeper Sino-African cooperation, among which the eight action plans Xi announced would lead to closer collaboration in various fields including trade, infrastructure construction, financing and people-to-people exchanges.
Thanks to several decades of exchanges with Africa, China has identified one of the major obstacles to African countries' development-over-reliance on outside help-which not only puts their national dignity at stake, but also results in unsustainable development.
So China will now focus more on helping African countries develop independently, by transitioning from being "receivers" to "creators". In this regard, the action plans to promote industrialization and capacity building will especially help African countries to work out solid but feasible economic development frameworks, and develop on their own.
Since setting on the path of major country diplomacy, China has created a number of new diplomatic concepts including building a community with a shared future for mankind.
What the Western countries do not realize, however, is that the virtues and effect of Chinese philosophy would be exemplified once a China-Africa community with a shared future becomes a reality, leading to win-win results for both sides.
For decades, China has been "crossing the river by feeling the stones" in Africa and doesn't want to follow in the footsteps of Western countries. The debt problems some African countries face today are a product of various factors, including the changing economic landscape, domestic economic ills and historical issues.
China's loans to African countries account for only a small percentage of Africa's total debt, and therefore cannot be the root cause of the problem. Chinese investors have put money in only those projects that have passed rigorous feasibility tests from both sides. So where does the question of Chinese loans creating a debt trap for African countries arise?
And for Chinese people opposed to the idea of China providing massive capital support for Africa at the cost of "ignoring domestic issues", they should understand the financing will also benefit China. And as a major country, China should promote fairer global governance within its capacity.
Moreover, the Chinese government has never ignored Chinese people's needs. For instance, last year the government spending on education reached 3 trillion yuan ($439 billion), and the figure is sure to increase in the future. The central government has spent 106 billion yuan ($15.5 billion) this year alone to alleviate poverty. And the aim of these measures is to increase people's welfare and sense of gain.
Li Weijian, a senior research fellow at the Center for West Asian and African Studies and Institute for Foreign Policy Studies, Shanghai Institutes for International Studies
An apt example of South-South synergy
By connecting the Belt and Road Initiative with African countries' national development strategies, the FOCAC summit has laid the path to deeper Sino-African cooperation, and helped shift the focus of cooperation from quantitative to qualitative development. The priority, of course, would be to boost the development of the Belt and Road Initiative, in order to realize win-win results.
It is noteworthy that the eight action plans Xi has announced are aimed at mobilizing many sectors of society, including enterprises, people and financial organizations, to deepen Sino-African cooperation, which is a break from the solely government approach of the past.
Among the action plans, trade still tops the agenda, as it has become even more important for China to expand its trade with Africa at a time when it is embroiled in a searing trade conflict with the US. Last year, the Sino-African trade volume reached $170 billion thanks to a double-digit growth, and the two sides have set an ambitious target to increase it to $400 billion in 2020.
Among the action plans, cooperation on environmental protection, security and healthcare will get due importance while economic cooperation will continue to be the bedrock of collaboration.
The summit has also played a pioneering role in shaping and guiding Africa's cooperation and exchanges with the rest of the world in the face of protectionist and anti-globalization trends. As a matter of fact, countries including Japan, India and Turkey have followed the example of China and Africa and established a mechanism similar to FOCAC.
But in their rush to make the action plans successful, Chinese enterprises in Africa should not forget to respect local customs, abide by laws and fulfill their social responsibilities.
Yao Guimei, the director of the Research Center on South African Studies, Institute of West-Asian and African Studies, Chinese Academy of Social Sciences
Cooperation also benefits China
That Beijing has decided to open a Sino-African trade expo in China, and facilitate African countries' participation in the China International Import Expo in Shanghai in November may create the conditions for the building of Sino-African free trade zones in the future. And the expos will certainly boost trade and economic development of both Africa and China.
The action plans show China's cooperation with African countries transcends bilateral spheres and covers the whole continent. And by helping Africa to establish a continent-wide infrastructure network, China will promote the integrated development of African countries.
Moreover, China will also set up a Chinese institute of African studies to promote studies into African cultures and traditions, which will enhance Chinese people's understanding of African people and lead to more cultural exchanges.
Qiao Xinsheng, a professor at Zhongnan University of Economics and Law