Decoding the classics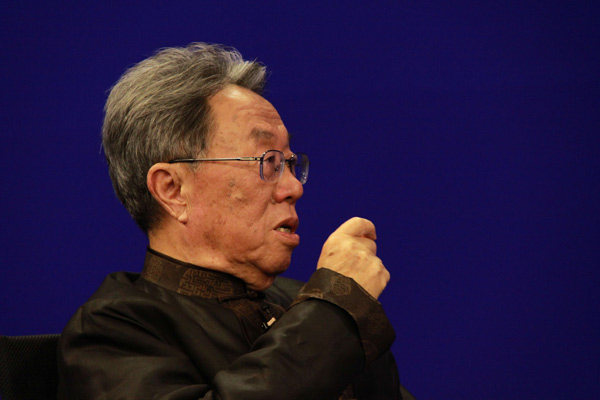 Speaking about his books, Wang Meng says that it was never the aim of the ancient Chinese philosophers to have their words turned into academic works.
"Their aim was to make people understand their ideas-not only kings, officials and students-but also children, so that people all over the world could live according to the same value system to achieve peace and prosperity," he says.
"You can't teach children with complicated expressions. So Chinese classics naturally tried to express the most profound thoughts using the simplest words."
Wang gives an example of one of the most famous quotations from Confucius: "Do not do to others what you would not have them do to you".
"It's one of the main characteristics of Chinese people and Chinese culture," he says.
Another example is a quotation from Lao Tzu: "Real intellectuals do not think they know everything".
"Lao Tzu tried to encourage people to learn all through their life, and he was quick to criticize laziness. This is also a characteristic of Chinese culture, and is also a common opinion shared by people all around the world," Wang says.
"With this new series of books, more people from overseas will understand Chinese culture, and will become more willing to do so because they can easily understand the ideas in the books," he says.
Turkish Sinologist Giray Fidan, one of the translators of the books, says that people from different countries naturally prefer simpler things to complicated ones so that they can see the similarities between different peoples.
"Although we have different cultural backgrounds, languages and living environments, the problems we are confronted with are similar," he says, adding that "I am very glad that I got the chance to translate and introduce Chinese wisdom to Turkish readers".
In the West, many people have heard of Confucius, Mencius, Lao Tzu, and Chuang Tzu, but they lack a more profound understanding of them, says Eric Abrahamsen, a translator and publisher from the United States.
"There are already hundreds of English translations of Tao Te Ching, which means that people have an interest in them. But their numbers suggest that they have not caught the essence of the work. None of the translations are satisfactory and that's why more translations keep getting done," he says.
So, if Western readers can get a more profound and accurate understanding of ancient Chinese thought through the English translation of this series of books, it will be a very good thing, he says.